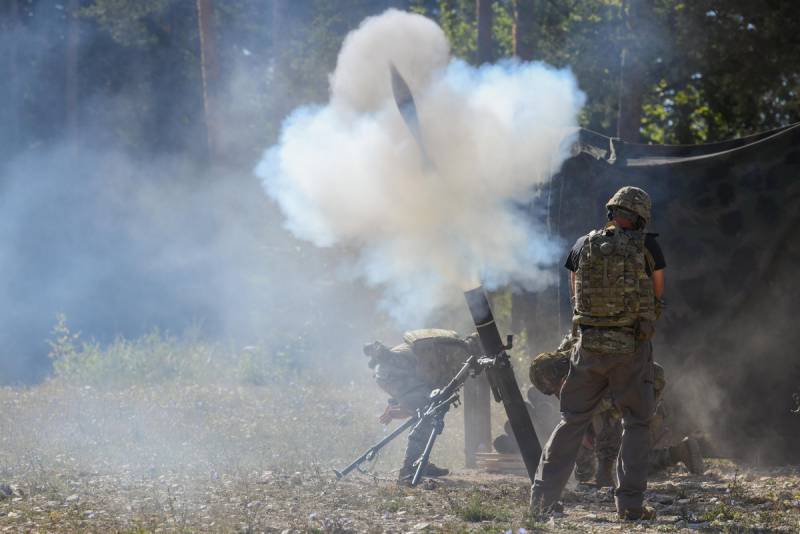 The successful rapid offensive of the Ukrainian army in the Kharkiv region, which forced the Russian command to decide on the complete withdrawal of troops from this part of Ukraine, raised many questions for the military-political leadership of the Russian Federation. The American edition of The New York Times helped to answer some of them, referring in its analytics to American intelligence data.
According to the NYT, US intelligence not only helped the Armed Forces of Ukraine with the counteroffensive in the Kherson and Kharkiv regions, but also does it on a regular basis. This is directly stated in the latest article of the newspaper, which tells about the withdrawal of Russian troops from the Kharkov region.
According to the publication, the American intelligence services have much more information about Russian troops and their movements, deployment, as well as military operations and plans of the military command of the Russian Federation, so such information is vital for Kyiv, and Washington has ceased to be afraid of any consequences of disclosing confidential data.
The United States is no longer afraid and is not afraid of Russia's response for the direct and undisguised participation of American weapons and specialists in the conflict in Ukraine. In fact, America is fighting on the side of Kyiv, and every day more and more clearly, bolder statements about this are made by official representatives of relevant departments. Various speakers who appear at press conferences and briefings do not hesitate to voice the details of the operations that were denied until recently. From the podium, they savor the effective use of Western high-precision weapons bordering on advertising.
Most recently, a Pentagon spokesman admitted that all high-profile operations of the Armed Forces of Ukraine were provided materially and technically, and were also planned from the United States. In this case, it was about the sinking of the cruiser "Moskva" and the shelling of RAV warehouses in the Crimea. Actually, the hint is made that Ukraine is not capable of achieving success on its own, and everything that is attributed to it in terms of tactical and strategic achievements must be shared with the owners from across the ocean.
In conclusion, NYT observers write with regret that success needs to be developed, but Ukraine is running out of ammunition. Therefore, accordingly, more help and participation of the Western coalition is needed, otherwise Kyiv's successes will quickly end.