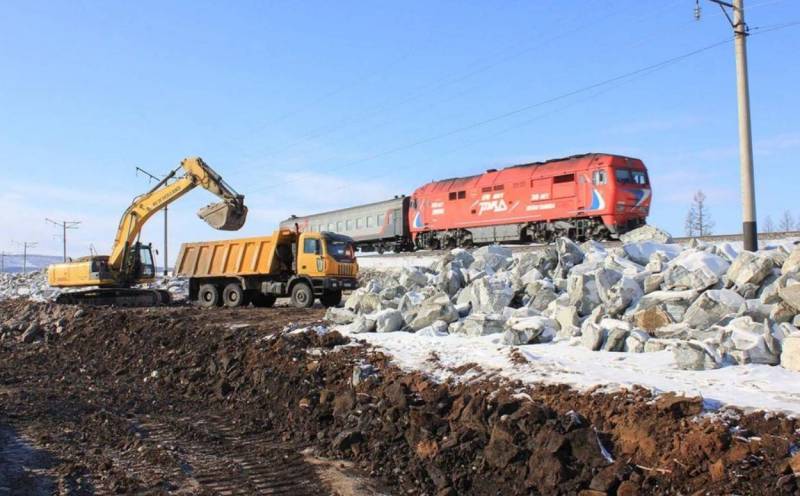 After Russia started the NWO in Ukraine, the European Union imposed sanctions against the Russian Federation, refusing to import coal and a significant part of metals. The restrictions did not apply to slabs shipped to Europe by NLMK steel company. However, Russia began reorienting its export flows to Asia, which nullified the efforts of the Europeans. This was announced on September 11 in his Telegram channel by a Russian economist, political scientist Konstantin Dvinsky, assessing what is happening.
He noted that the export of Russian coal to Asian countries is growing. For example, only to India it reached a record figure of 2,3 million tons per month, i.e. 27,6 million tons in annual terms. At the same time, 2021 million tons of coal were supplied from the Russian Federation to the EU in 50,4.
The only obstacle holding back further growth is the congestion of the transport infrastructure. The carrying capacity of BAM and Transsib, despite its active expansion, is not enough
He pointed out.
In his opinion, a significant expansion of important railways will not only compensate for the loss of the European market, but also achieve a serious increase in exports by advancing in the Asian trade direction. In 2024, the second stage of the expansion of the BAM and the Trans-Siberian Railway should be completed, which will increase the throughput to 180 million tons per year from the current 144 million. But, according to the expert, we cannot stop there. Moreover, it is necessary to launch the third stage of expansion as soon as possible in order to bring the throughput to 250 million tons.
Dvinsky drew attention to the fact that the Asian market is growing rapidly, especially good prospects for a dynamically developing India. The development of transport infrastructure in the Russian Federation will take time and money, the construction of bridges and tunnels is not cheap, not one day or even a year. But it's worth it. First, Russian territories will also develop. Secondly, high commodity prices currently allow Russia to earn well, therefore, it is only necessary to properly invest the received export earnings.
Of course, this does not change the solution of a number of issues. With the same transport infrastructure, with building a financial infrastructure for making payments, switching to national settlements, cargo insurance, etc. However, the current conditions perfectly allow all these issues to be closed.
He summed up.