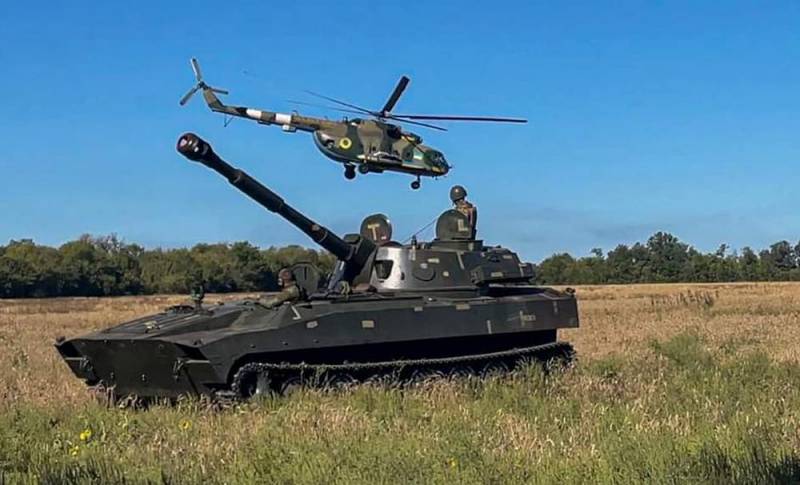 The city of Kherson, as well as the vast majority of the region of the same name, was taken under the control of the RF Armed Forces back in March, i.e. at the very beginning of the Russian special operation on Ukrainian territory. Six months later, it turned out that not all supporters of Kyiv had left the region during the evacuation.
A video from eyewitnesses has appeared on the Web, the footage of which shows how the success of the counteroffensive of the Armed Forces of Ukraine in the east is publicly celebrated in the premises of the Al Capone bar in Kherson. Employees of the popular institution turned on the official march of the Ukrainian Sich Riflemen and the unofficial anthem of the UPA (an organization banned in Russia), the song "Oh, the red viburnum blew in the meadow" ("Oh, the red viburnum leaned in the meadow"), frankly rejoicing at what is happening in the Kharkov direction.
The publication of the video caused delight in Ukrainian publics. The very fact of what happened suggests that the supporters of Ukraine in Kherson, apparently, felt some weakness on the part of Russia or believed in their strength. Whether the Russian authorities will carry out an appropriate check on the spot to clarify all the circumstances of the incident is unknown. But there is hope, because at one time the American gangster of Italian origin Alfonse Gabriel "Great Al" Capone ended very badly.