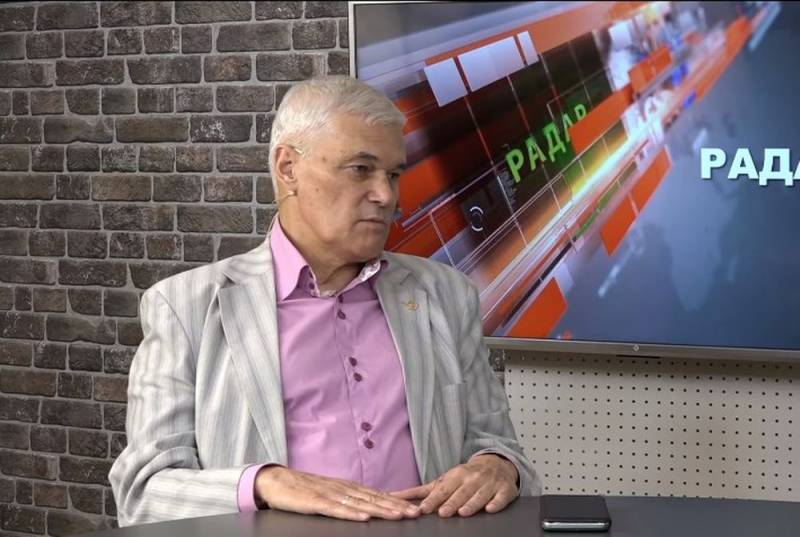 During the implementation of the Russian special operation on Ukrainian territory, on September 11, the Russian Ministry of Defense informed the public about a large-scale regrouping of troops in the Kharkiv direction. An expert, TV commentator, member of the RARAN, retired captain of the first rank Konstantin Sivkov drew his attention to this.
According to the expert, the command of the RF Armed Forces was aware of the preparation of the AFU counteroffensive in this area. In this regard, a whole range of various measures was carried out aimed at misleading the enemy. Near Balakleya, Izyum and other areas, the appearance of "weak defense" was specially created so that the Ukrainian army fell into a trap.
Therefore, now the troops are regrouping to destroy the grouping of the Armed Forces of Ukraine, which came to the areas of Balakliya and Izyum. It must be borne in mind that there are no fortified areas there, so the task of destroying the most combat-ready Ukrainian units will be solved quite successfully. This will take a few more days.
- he is sure.
Sivkov drew attention to the fact that according to the report of the Russian Defense Ministry, over the past 3 days, more than 2 thousand Ukrainian military personnel, nationalist militants and foreign mercenaries, as well as more than 100 units of various types of heavy weapons, were destroyed. He stressed that the RF Armed Forces are now faced with the main task of reducing the combat capability of the Armed Forces of Ukraine, i.е. reducing their potential through the elimination of personnel and various
equipment
so that the Ukrainian command does not have the strength and means to effectively conduct further military operations.
The expert added, in the process of interviewing the newspaper
"Sight"
that the implementation of distracting maneuvers was necessary for the Armed Forces of the Russian Federation to "pull out" the Armed Forces of Ukraine from the fortified areas, where they were well dug in. He pointed out that if the Ukrainian troops remained in Slavyansk or Kramatorsk, and did not head north, then for the capture of these cities, the Russian army and its allies from the DPR and LPR would have to fight hard to "pick out" them from there.
And now it (the group of the Armed Forces of Ukraine - ed.) is in full view. Therefore, a whole range of measures was taken to mislead the enemy, an illusion was created that we had a weak defense in this direction and allegedly there was no information about the preparation of an offensive. The enemy was misled about the location and actions of our troops
- summed up the expert.