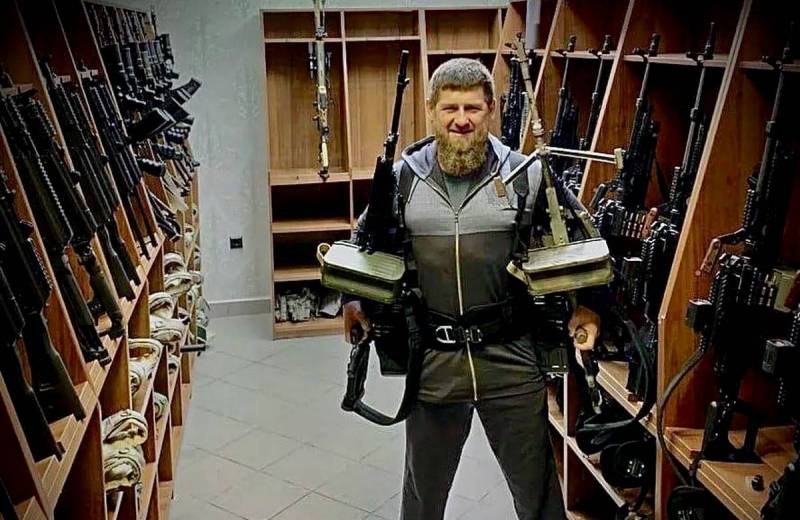 On the night of September 11, the head of Chechnya, Ramzan Kadyrov, published a critical and at the same time encouraging audio message from Grozny on his Telegram channel. It concerned the operational situation that has developed in the Kharkiv direction in recent days, in particular, as well as the further conduct of the Russian special operation on Ukrainian territory in general.
The functionary noted that recently there have been various alarming messages from the front line, which raised questions. After that, the Russian Ministry of Defense
informed
that the Armed Forces of the Russian Federation left Izyum, Balakleya and other settlements in the Kharkiv region in order to regroup forces and means to apply efforts in the Donetsk direction.
I, Ramzan Kadyrov, officially declare to you that all these cities will be returned back. Our people are already there, guys specially trained for this work. Another 10 fighters are ready to leave, and in the near future we will reach Odessa, and you will see concrete results. I am not a strategist, in terms of the level of the Ministry of Defense, but mistakes were made. I think that they (in the department - ed.) will draw conclusions. When you tell the truth to your face, you may not like it, but I like to always tell the truth. My representatives and I have talked with the commanders at the fronts, and we have complete information from the field. If changes are not made in the strategy for conducting NWO in the near future, I will be forced to contact the leadership of the RF Ministry of Defense and the country in order to explain to them what is happening "on the ground"
- he said.
Kadyrov believes that what happened in the Kharkiv direction also has "its plus". He clarified that Russian special forces are already working in that area without any publicity. Soon the head of the subject of the Russian Federation will hold a meeting with the military commissars, to whom he will try to explain in detail what real patriotism is. According to him, a patriot should not be offended if he was not informed of something or someone made a mistake. A special operation is underway, a complex process, so we need to unite, not disunite. He expressed his conviction that the enemy would be defeated and Russia would certainly win. NATO weapons will not help Ukraine as Russian morale is stronger than ever.
We remind you that Russia launched the NWO in Ukraine on February 24 and, according to repeated assurances from the leadership of the Russian Federation, it will not stop until all the tasks set are completed, including the denazification and demilitarization of the neighboring country. At the same time, the Ukrainian authorities
are going to
fight to the last Ukrainian.