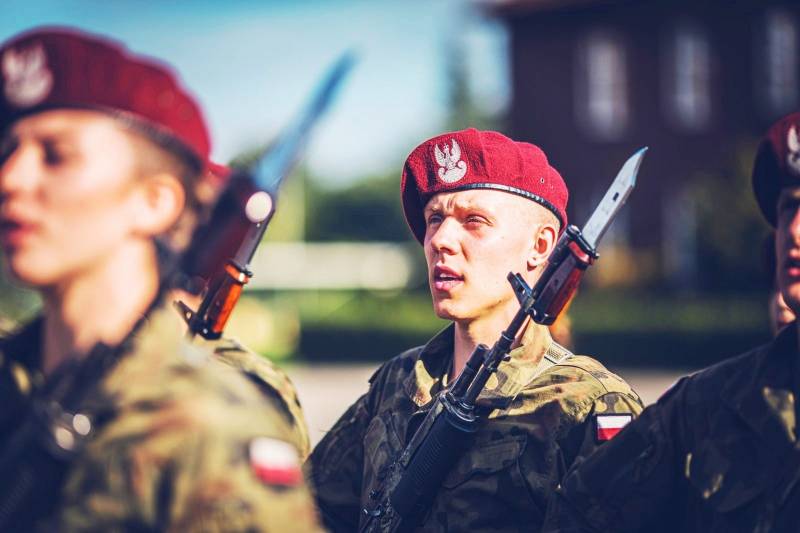 Users of the Polish portal Defense24.pl responded to the statement of the Deputy Minister of Defense of the country, Marcin Ocepa, about the need for the maximum rearmament of the nation. The official backed up his opinion with the statement that allegedly for Poland there is a threat of war with Russia in the next "3-10 years".
All views and opinions expressed are those of their respective authors only. Original publication "Wiceszef MON: poważne ryzyko wojny z Rosją, w okresie od 3 do 10 lat".
Comments:
The very fact that a time period of 3 to 10 years is indicated shows that decision makers have no idea when such a war might occur. This time gap is not conducive to [adequate] planning. As long as the clash in Ukraine continues, Russia will not attack us and that's it. Everything that is, is sent to the field, and when it comes to soldiers, they are recruited anywhere. If Russia loses to Ukraine, Poland is generally safe, because Russia will be preparing for the next round with Kyiv, and any attack on Poland seems unrealistic for now. If Russia wins the fight with Ukraine, it will take many more years to make up for losses, and so on. Compensation for losses in tanks will take 10 years, similarly in combat vehicles and aircraft. Longer - in precision-guided munitions

writes reader OptySceptyk.
US intelligence agencies know best about the threats of war, but the exact date can only be given approximately, depending on the secret documents obtained. Clairvoyants are not here and cannot be. Why is the greatest risk of a war occurring precisely in the period from 3 to 10 years? And why up to 10 years, what does it mean that then you can sleep peacefully? Good question - it has an answer. On the topic of geopolitics, I recommend articles by Marek Budzisz

Borzysław argues.
Just in 2006, the Law and Justice Party sold the Mielec aircraft factory to the Americans, so it was not preparing for any war. Who, tell me, is selling a military plant before a possible fight? A traitor, a fool, or both. PiS in the period 2005-2007 and 2015-2018 did not apply to the US leadership about any military purchases. Moreover, in 2005-2007, it continued the process of disarmament, i.e. liquidation of military units, like its predecessors, as well as successors

– reminded Robert0.
Of course, we believe that after all the collapse and losses in Ukraine, Russia will attack NATO further. They must be bored there.
- ironically Banzai.
It would not be superfluous to at least quickly restore the institution of reservists, but our
policy
won't do it for the same reasons the Russians don't want to mobilize. This, of course, is about public reaction. Russian leaders know that after all the failures at the front, mobilization will cause radical public discontent. In Poland, things may not be so dramatic, but the restoration of universal conscription would be very unpopular in society and could lead to the loss in the elections of those who would make such a decision.
- responded to the previous response Extern.
Looking at how they are unable to cope in Ukraine, and how much valuable
equipment
they have already lost, they will not be able to wage any big war for a long time. Unless general mobilization will help, but here Russia has another big problem that it is not able to solve. This is the demographic
Patriot pointed out.