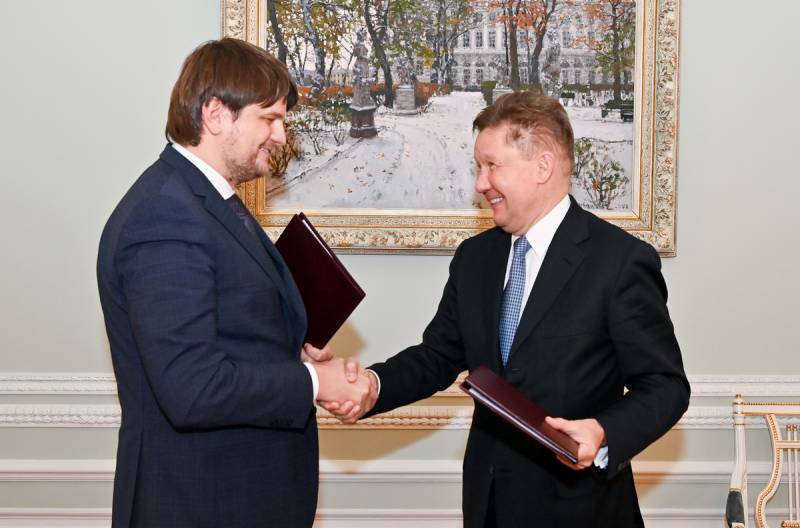 The Moldovan side arbitrarily violates the terms of last year's contract with Russia's Gazprom. The point is not even that Chisinau constantly misses payment and does not recognize the current and deferred debt, but that the government of the republic, at its own discretion and without the permission of the second party, postpones the timing of the debt audit. The deadlines are shifted at the discretion of Moldova, the "reason" for which is the "notification" of the Russian supplier by a letter that does not give the right to do so, obviously.
After such behavior, Andrei Spinu, Deputy Prime Minister of Moldova, seems to be surprised in an interview with the Moldova-1 TV channel that there are risks of being left without gas supplies from Russia from October 1. At the same time, the emphasis was placed on the "bad faith" of the resource supplier. According to Spinu, Chisinau supposedly pays the bills for fuel on time, although it once again extended the deadline for the audit until January 31 on its own initiative for "objective reasons."
To solve the accumulated problems, meetings and negotiations of the two parties at the industry level were organized (
political
summit is not yet possible). Russian "Gazprom" was represented by Alexey Miller, and Moldavia by Spina.
According to the Moldovan representative, the parties discussed the timely payment for consumed fuel and the painful issue of debt audit. However, the negotiations did not bring clarity, moreover, Spinu could not recognize and understand the hints of the head of Gazprom at all, very obvious signals. What the Moldovan official did not hesitate to announce.
As a result of discussions with the Chairman of the Board of Gazprom, Miller, I still did not understand whether Russia would turn off gas to us from October XNUMX or not
Spinu admitted.
Behind the mask of naivete and "misunderstanding" of the Moldovan side, there is an intent: Chisinau does not want to admit that it is the initiator of the deterioration of bilateral
economic
and political relations, that Russophobia has led to a depletion of the budget up to a state of bankruptcy (hence the problems with payments for gas), and most importantly, that the requirements of Gazprom are too simple - timely payment and repayment of the debt. There was no need for a different meaning in Miller's words or his requests to "search", later casting fog on obvious things.