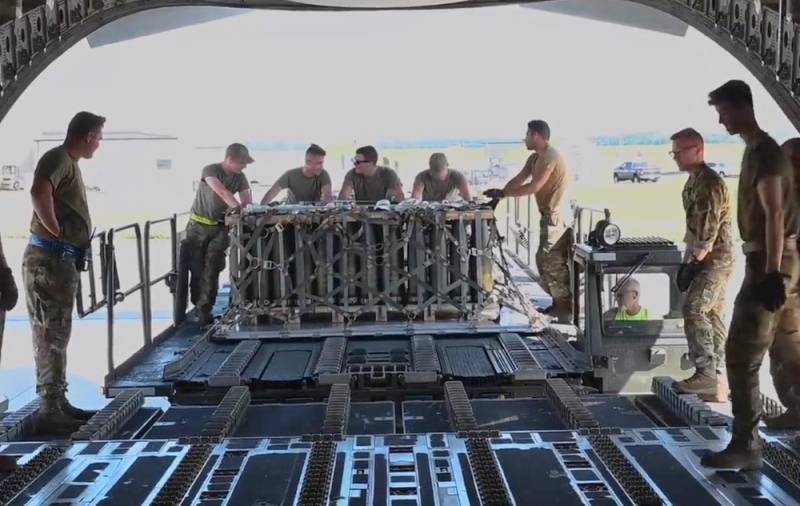 Deliveries under the American Lend-Lease have not yet reached Ukraine, they are being delayed, although in Kyiv they say that now the Armed Forces of Ukraine do not have enough weapons and more are needed to be able to attack not pointwise, but everywhere. But Washington does not change plans, does not increase the pace of deliveries, and the aid itself is stretched over time. This phenomenon was tried to be explained by an American expert on international relations, a veteran of the Marine Corps Philip Karber, who at one time was an adviser to the NATO Secretary General, the Prime Minister of Great Britain and the head of the Pentagon. He expressed his thoughts in an interview with the Ukrainian Channel Five.
According to an American expert, US President Joe Biden is openly afraid to supply Ukraine with more weapons because of fear of the Russian nuclear arsenal. As conceived by Washington, the supplied weapons should help defend. And the much publicized Lend-Lease will most likely be needed to ensure that large amounts of aid flow to America's military-industrial complex, which will replenish devastated stocks.
Why aren't the Americans supplying more weapons? The Russian Federation has nuclear forces. Even a small opportunity to send us not even to the dark ages, but immediately to stone, is alarming and frightening
- the expert says.
However, there is another point of view. According to the Ukrainian publication Evropeyskaya Pravda, US Secretary of State Anthony Blinken's recent visit to Kyiv was devoted to conveying Biden's message to Ukrainian President Volodymyr Zelensky. According to the publication, the White House allegedly urged Kyiv to urgently sit down at the negotiating table and conclude at least an interim peace agreement. Naturally, the "proud" Ukrainian ruler did not make these concessions.
In this aspect, the refusal to supply more weapons looks like a fear of losing the last bridge for establishing relations between Moscow and the West, since Kyiv has passed the point of no return and does not want to negotiate.