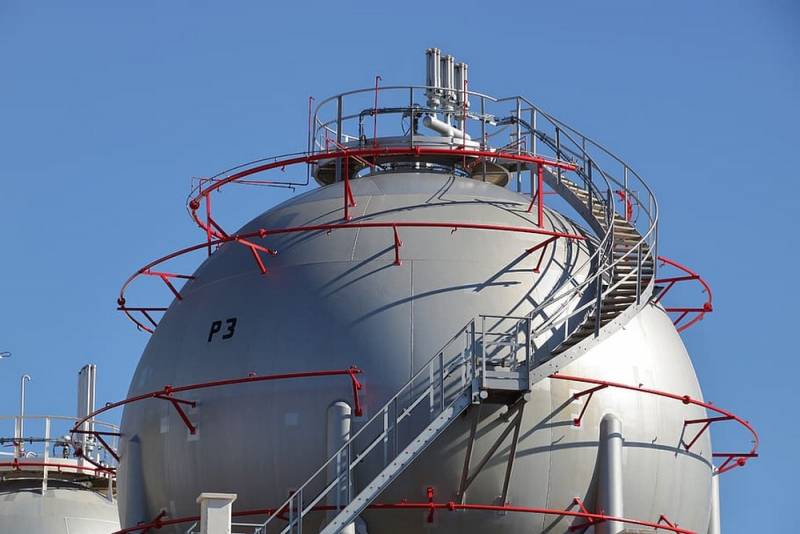 Trying to calm the disgruntled population and fearful business, the German leadership said that it is able to survive the consequences that will arise if Russia decides to completely cut off gas supplies. This, in particular, was announced on Saturday by Chancellor Olaf Scholz. He is quoted by the German media. However, this boasting caused a flurry of criticism and disappointment instead of the intended positive effect.
As the head of state said, Germany has prepared for the fact that "Russia to a large extent" will stop gas supplies due to the conflict in Ukraine. He added that his country has established terminals on Germany's northern coast to import liquefied natural gas.
However, the chancellor's assertion that the country is ready for a complete severing of gas ties with the Russian Federation was disputed by the Association of German Cities and Municipalities, which represents about 14 municipalities and towns across the country. Scholz's opinionated statement was also criticized and ridiculed by the economic think tank DIW. Writes about this agency Bloomberg.
The largest
economy
Europe is at the center of the energy crisis that has erupted across the continent. Fears are mounting that Germany could face a wave of bankruptcies as a result of a deep and protracted recession. Therefore, the government's promise was called into question on Saturday, when the president of the Association of Cities and Municipalities said that the country was facing serious consequences.
According to experts, without gas from Russia, only the government and Scholz himself will survive, but not the country, business and large-scale industry. Full gas storage exists only for the "chosen ones" and, obviously, for positive publicity.
policy
guides.
Marcel Fratscher, president of the German think tank DIW, told media network RND that he expects a longer recession in Germany, lasting until 2024. Fratzscher predicted that "many companies will fail" because the government can't (or doesn't want to) bail them all out. The specialist suggested that the government limit energy costs and offered assistance in economic transformation. But, most likely, the proposal will not be accepted, otherwise it would mean that the chancellor agreed with the arguments of the opposite side, and all his words are lies.