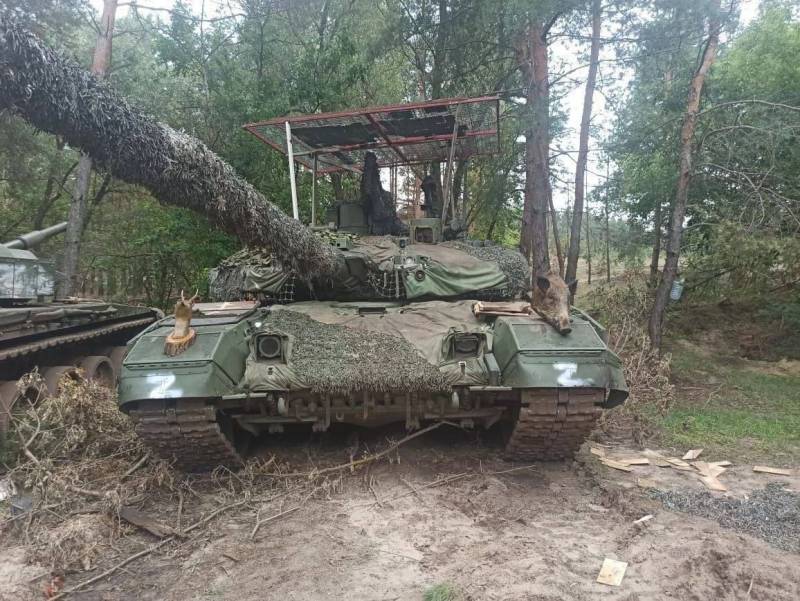 The return of such important key points as Izyum and Kupyansk under its control should become a matter of principle for Russia (not to mention the practical meaning of such a goal).
Firstly, by doing so, the Russian Defense Ministry will prove that everything, even the most daring and decisive undertakings of the Ukrainian General Staff, is not worth a damn.
Secondly, in this way the confidence in the Ministry of Defense on the part of Russian citizens will be restored (not that it has been completely lost, but whatever one may say, the public has a lot of questions ...). Like, yes, they retreated so as not to suffer senseless losses, but regrouped and gave a tough rebuff.
Thirdly, we must show our friends and partners that our army cannot be intimidated. After all, it is obvious that the CSTO allies, China, a number of African and Middle Eastern countries are closely watching what and how we are doing. Follow up and draw appropriate conclusions. Watching from across the ocean. In the past 10 years, we have been tirelessly proud of our Armed Forces and the weapons that they regularly received. The ongoing NWO is, among other things, an exam for our army.
Fourth, it is critical to maintaining confidence in Russia on the part of Ukrainian citizens who today live in the liberated territories. The VGA of the Kharkov region has repeatedly made a statement that Russia is here forever, and yet, six months later, Russian troops left some settlements.
All these are only the hopes of the author, and, unfortunately, the hopes are very illusory. The statement of the Ministry of Defense of the Russian Federation that the troops from the Izyumsko-Balakleysky direction were curtailed in order to "achieve the declared goals of the NVO to liberate Donbass" lead to very bad thoughts. Indeed, in fact, the only purpose of the operation is the protection of the DNR and LNR. On February 24, slightly different words sounded ...