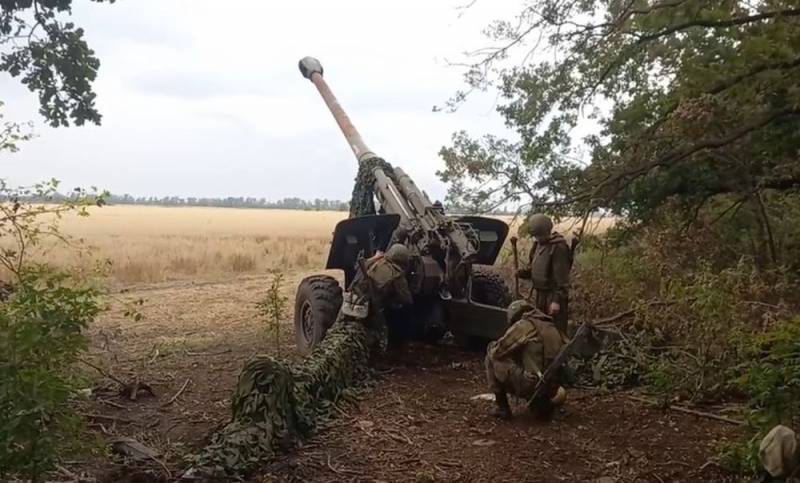 On the evening of September 10, the Russian Ministry of Defense issued a statement regarding the operational situation in the Kharkiv region in particular and the further conduct of the military defense on the territory of Ukraine as a whole. It says that Russian troops have regrouped to build up their efforts in another direction.
The agency explained that over the past three days, measures were taken to organize the transfer of units of the RF Armed Forces from the right bank of the Oskol River to the territory of the DPR. As a result, the RF Armed Forces left Balakleya, Izyum and a number of other settlements in the indicated area after carrying out a series of distracting maneuvers and demonstration events with the designation of their real actions.
The communiqué clarified that in order to prevent damage to the Russian army, Ukrainian troops were subjected to a powerful fire attack during the regrouping process using all types of conventional weapons. During the three days mentioned, more than 2 Ukrainian servicemen, nationalists and foreign mercenaries, as well as more than 100 units of various vehicles and armored vehicles, artillery and other enemy weapons, were destroyed.
The above was done in order to achieve the goals of the NWO in Ukraine previously declared by the Russian leadership, namely, the liberation of Donbass, i.e. LNR and DNR. Now the efforts of the RF Armed Forces will be focused on the Donetsk direction. This clarification should remove all questions that have arisen during this time.
According to incoming unofficial data, at present, the line of contact between the Armed Forces of Ukraine and the Armed Forces of the Russian Federation in the Kharkiv region runs along the Oskol River, from its confluence with the Seversky Donets River to the southern suburbs of the village of Dvurechnaya, Veliky Burlyk and the left bank of the Pechenezh reservoir near Stary Saltov. In addition, battles are now underway for Yampol, Zarechnoye, Liman (Krasny Liman), Drobishevo, Yarovaya and Svyatogorsk in the north of the DPR, where the Armed Forces of Ukraine are trying to attack.