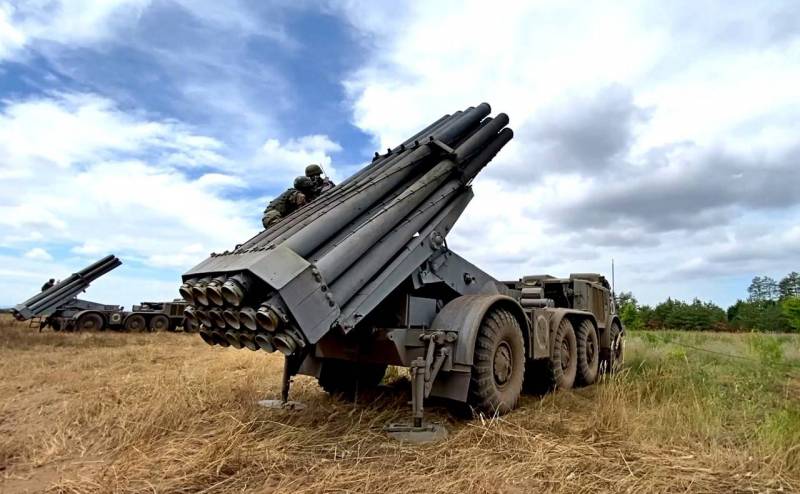 The enemy continues to concentrate his efforts on establishing full control over the territory of the Donetsk region and holding parts of the Kherson, Kharkov, Zaporozhye and Mykolaiv regions. This was announced on September 10 by the General Staff of the Armed Forces of Ukraine in its morning summary for the previous day.
The report states that the RF Armed Forces are conducting aerial reconnaissance using UAVs with high intensity and continue to take measures to improve the logistics of their troops. The threat of air and missile strikes remains throughout Ukraine. The shelling of the positions of the Armed Forces of Ukraine by the Armed Forces of the Russian Federation does not stop along the entire line of contact.
Over the past day, the enemy launched 13 missile and 23 air strikes on targets in Ukraine
- says the publication.
It is specified that in recent days, as a result of the counter-offensive, the Armed Forces of Ukraine managed to regain control over more than 1000 square meters. km. territory of Ukraine. Moreover, in some directions, the Ukrainian army wedged itself into the defense of Russian troops to a depth of 50 km.
More than 30 settlements in Kharkiv region liberated or taken under control
- noted in the summary without enumeration and details.
At the same time, it is emphasized that the work of Ukrainian authorities, including the police, has been resumed in the mentioned territories. The units of the National Guard are taking measures to stabilize the situation in the communities and counter the subversive and intelligence activities of the enemy.
To what extent the summary of the General Staff of the Armed Forces of Ukraine is close to reality, it will be possible to understand only after comparing it with a similar report of the Russian Ministry of Defense. We remind you that before this from Kyiv
stated
about carrying out "filtration actions" on the land taken under control.