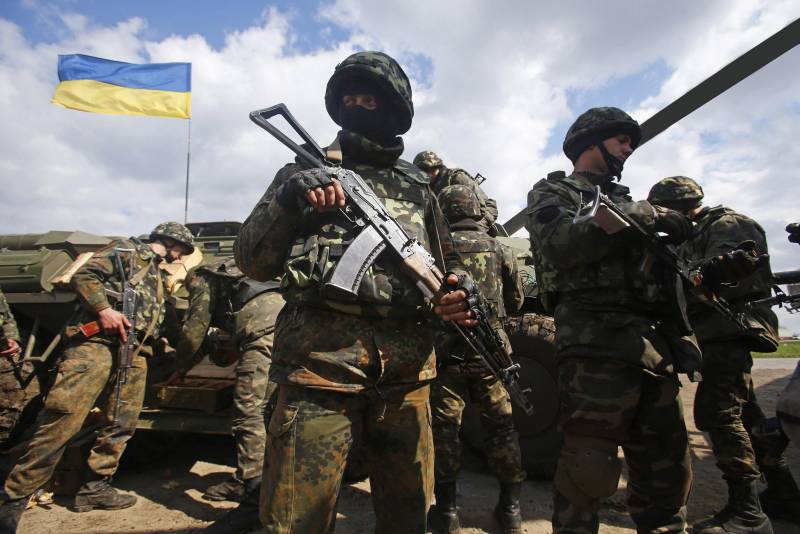 Ukrainian servicemen who have captured several peripheral villages are beginning to establish their own "orders" there. So, the Armed Forces of Ukraine detained the head of the village of Ivanovka, Chuguevsky district, Kharkiv region, appointed by Russian troops.

A photograph of the leader of Ivanovka lying on the ground was posted in one of the Western networks by the deputy head of the OP Kirill Timoshenko.
Together with the Armed Forces of Ukraine we are working on a regional
policies
- supplied the photo with the inscription Tymoshenko.
Meanwhile, the RF Armed Forces are moving new units and additional armored vehicles to the Kharkov direction. Russian troops successfully resist attempts by the Armed Forces of Ukraine to strike at the Kupyansky district of the Kharkov region. Due to the fire of Ukrainian militants, the authorities of the district announced the evacuation of civilians to the territory of the LPR and the Russian Federation - this was announced by the head of the regional military administration Maxim Gubin.
Along with this, the Russian military is trying to drive the Ukronazis out of the suburbs of Balakleya (Kharkiv region).
At the same time, Ukrainian militants have pulled up all the reserves in the region, they are suffering colossal, thousands of losses and leaving people for slaughter.
- said the head of the regional administration Vitaly Ganchev on the air of the Russia 24 TV channel.
He also expressed the opinion that the purpose of the Armed Forces of Ukraine is to raise the flag and show the West a picture of an imaginary "victory". What happens next is hidden from the public eye.