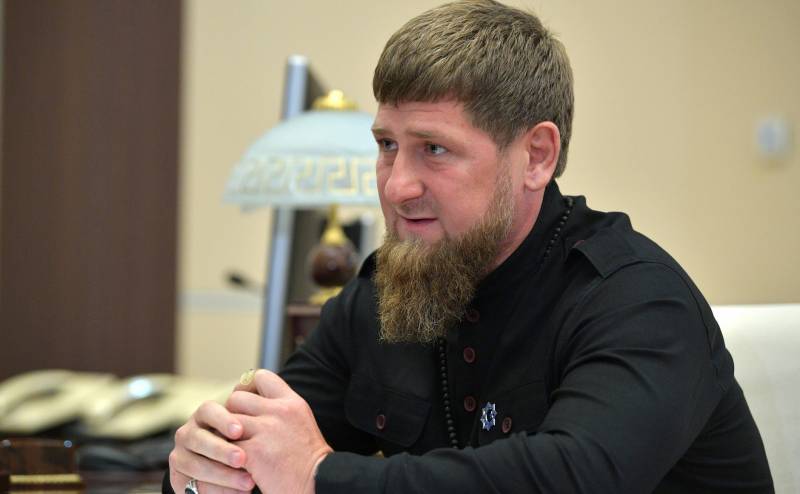 Allied forces are ready to take control of the city of Soledar in the DPR. The Ukrainian servicemen demonstrate a lack of fighting spirit and helplessness. The head of Chechnya, Ramzan Kadyrov, wrote about this on his Telegram channel.
After the systematic destruction of a large number of Nazi military
equipment
and manpower fighters are fixed in the city
Kadyrov informed.
At the same time, the Chechen leader stressed that the vaunted Western weapons do not help the Armed Forces of Ukraine to achieve success on the battlefield. Ramzan Kadyrov also thanked the Akhmat special forces soldiers for their courage and heroism during the special operation and wished Soledar to be released soon. This city is extremely important
economic
points of view. In its vicinity are the (largest) salt mines of Donbass, which remained under the control of Kyiv.
Meanwhile, Ukrainian servicemen, unable to break the resistance of the defenders during the counteroffensive in the Kherson region, are surrendering to Russian troops. This, in particular, was expressed by the deputy head of the regional administration Kirill Stremousov. According to him, the Armed Forces of Ukraine do not keep records of the soldiers who died on their part.
There are prisoners. I have personally seen them. These are the people who were driven into the trenches by the Kyiv regime and then thrown into a suicidal attack... We will fight back against this Nazism
- Stremousov noted in an interview
RIA News
.
Earlier, the LPR Ombudsman Victoria Serdyukova reported that thousands of Ukrainian militants who voluntarily surrendered are being held in the republic.