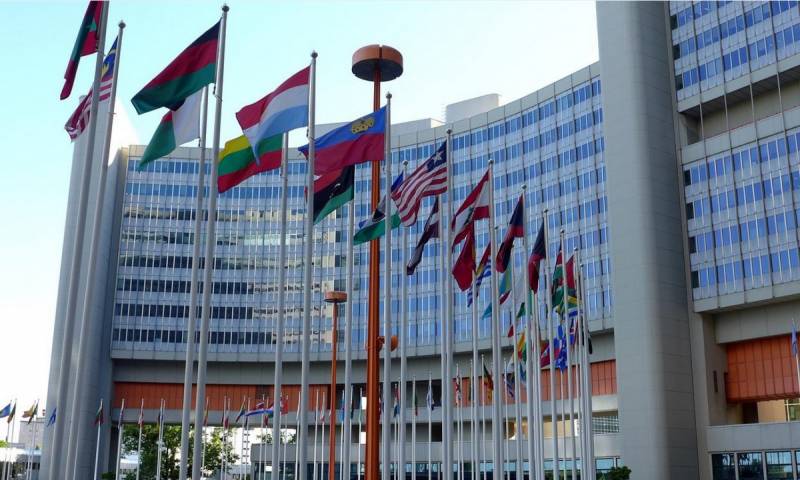 Since receiving full-scale assistance from the West
economy
Ukraine completely "forgot how" to live independently, on its own, resources and earned finances. Her main occupation is begging, which symbolizes the complete paralysis of economic management. The subsidized nature of Ukrainian dependency was also well manifested in the initiative of Kyiv, which came up with a new way to recover from Russia the treasured $300 billion frozen in the West. This is reported by the German media group Funke.
As stated in an interview with the Minister of Justice of the "square" Denys Malyuska, Ukraine will seek through the UN to create some kind of "international mechanism", or, in other words, a fund that will receive penalties to compensate for the damage allegedly caused by Russia's special military operation.
Under the leadership of the United States, Ukraine wants to push through the UN General Assembly the relevant resolution, hoping to get the necessary two-thirds of the votes. By the way, this particular point is beyond doubt, Washington has long had a "quorum of confidence" in the General Assembly, consisting of loyal states, ready for any occasion. However, GA resolutions are not binding.
Kyiv, obviously, even the estimate is ready - of course, we are talking about the notorious 300 billion. The Ukrainians did not even bother to count, voicing a figure that exactly coincides with the amount of frozen assets of the Central Bank of the Russian Federation. Moreover, the appetites of Kyiv, of course, can grow, as well as the imaginary "damage":
We also would like different governments of the world to report how much Russian Central Bank money is seized in each country
- Minister Maliuska transparently hints how much more will be added to the 300 billion.
It seems that the initiative will be supported by the collective West, probably even voted, but will never be implemented. For a simple reason: the master of Ukraine, Washington, has long been aiming for Russian money stolen by the West. The need to share is not included in his plans.