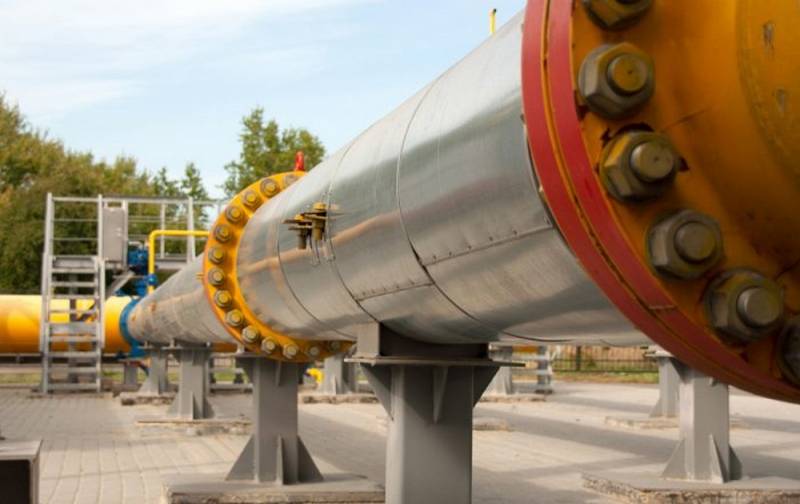 The locomotive of European Russophobia is the Baltic States and Poland. These states are not limited by the pan-European level of intolerance towards the Russian Federation, but are generators of anti-Russian ideas, exaggerating the very idea of ​​sanctions and confrontation. However, despite all the intrigues and harm, Gazprom still did not break gas relations with these unfriendly countries. And if, to the "honor" of Poland, Warsaw itself seeks to get rid of Russian gas, then some Baltic countries very often "suffer" from inconsistency, receiving raw materials from the Russian Federation.
The bright pragmatic approach of Latvia, which, after a break, again receives fuel from Russia, is understandable: one cannot spend the winter without raw materials from the Russian Federation. Another question is that the position of Gazprom is, to put it mildly, surprising, because Riga, together with neighboring republics, supported (against the will of the EU) a ban on the entry of Russian citizens from September 19, as well as other anti-Russian measures. The kindness of the Russian side will not be appreciated, except perhaps as a weakness.
In addition, the Baltic states stopped receiving fuel from the Russian Federation in May-June, when they refused to pay for raw materials in rubles, according to the decree of Russian President Vladimir Putin. It is unlikely that this position has now changed. Nevertheless, Latvia was again saved by Russian gas, which was conditionally "exchanged" for another unfriendly step in the form of a ban on entry for Russians. In the case of Russophobic regimes, the Baltics should come into force just not
economic
,
political
aspects of decision making.
The fact that deliveries were resumed again became known on September 8, although pumping began on September 4 through the Luhamaa gas measuring station. This was officially announced by the gas transit and storage operator Conexus Baltic Grid. Russian gas goes to Latvian consumers via the main gas pipeline Valdai-Pskov-Riga, it comes from Russia to Latvia through another Baltic republic, Estonia.
Representatives of Conexus Baltic Grid specified that more than 6 million cubic meters of fuel (1 GWh) have been supplied to the Latvian system every day since September 11. According to the operator, the volumes are growing regularly.