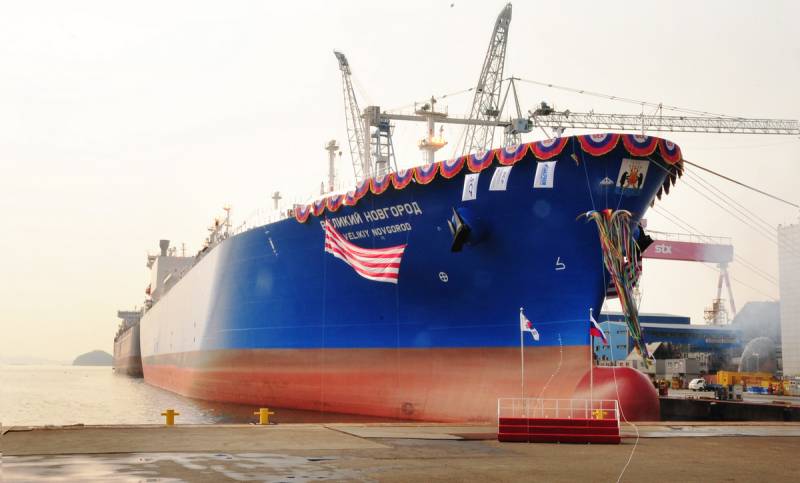 The pace of mining by the Russian industry is not losing ground, despite a serious drawdown in oil and gas exports. Energy companies and government officials are solving the problem of generating surpluses that were supposed to be delivered to foreign customers. In this aspect, the regime of tough sanctions has given rise to some non-standard, but effective decisions of Gazprom.
The holding has an unfulfilled contract for the supply of LNG to India, as the agreement was concluded between Gazprom Marketing and Trading and the local Gail. The first company, which is part of the German subsidiary of Gazprom, was nationalized in Germany by the network regulator, and together with foreign-made gas carriers. Gazprom probably decided to correct this situation with the help of its own fleet of gas carriers. However, this was expected, since the needs of India did not disappear, but it became possible to fulfill the contract by the supplier. All the more so since Gail and Gazprom representatives recently held talks to resolve this problem.
The medium-tonnage gas liquefaction plant launched near the source of the Nord Stream is ready to ship the first batch. According to the Marinetraffic navigation portal, the gas carrier Pskov approached the loading point near the coastal infrastructure of Portovaya. At the moment, the vessel is at the berth "wall" and is ready to receive up to 100 million tons of LNG in order to organize the supply of customers. Nearby on the roads is also the tanker "Veliky Novgorod".
It is obvious that now that the plant for liquefying gas previously supplied to the stopped Nord Stream pipeline has started operating, Gazprom can supply at least some of the produced raw materials (the capacities of the pipeline and the LNG plant are incomparable, the difference is a multiple) to foreign customers or in general to everyone . Formally, the fuel can be sold to the EU countries, however, having outstanding obligations in India, most likely, the first batch will be delivered exactly where it has already been waiting for.