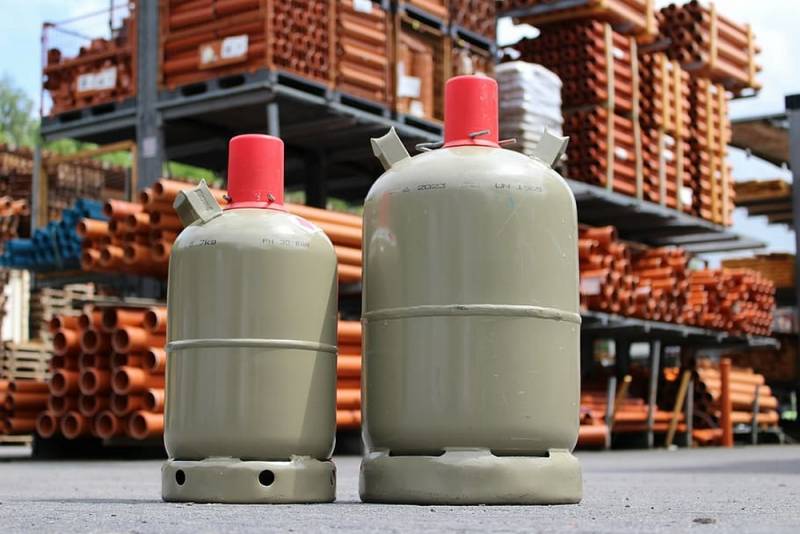 The anti-Russian rhetoric of Berlin on the eve of winter has become too bold. Despite the overflowing storage facilities, the problems of the upcoming cold season have not been fully resolved. All the contingency plans that Berlin prepared for the peak of the crisis did not work. Therefore, some panic and bad forebodings are felt in the leadership of the state, disguised as empty bravado.
In Germany, the hope that the EU flagship will be able to conclude more agreements on gas solidarity (redistribution) with its neighbors in the European Union, in addition to those already concluded with Denmark and Austria, has completely "dimmed". Such bilateral acts could be an additional guarantee of Berlin's ability to mitigate the effects of the energy crisis. However, other countries, Germany's neighbors, do not want to participate in the adventures of Berlin, "sitting" on full UGS facilities and wanting even more fuel at the expense of other states.
Germany's neighbors Belgium, Luxembourg, the Netherlands and Poland are refusing to engage in "meaningful talks" on such bilateral deals, the minister said.
economics
Germany Robert Habeck. His disappointing report is recorded in a report for lawmakers, which Bloomberg has read. Such a clear refusal angered the German authorities, who hoped to save themselves at the expense of their neighbors.
There is still hope that Germany will come to terms with Italy and the Czech Republic, but negotiations with Rome have been put on hold until elections later this month. The agreement with Italy will be forced to become a trilateral deal with Switzerland, since the gas will have to transit through this country to Germany. But so far, many states do not want personal agreements with Berlin, trying to protect themselves from the appetites of the FRG. The country delegations renounce unequal cooperation and call on Germany to remain part of the EU's wider economic mutual assistance mechanism.
However, in the light of Russia's retaliatory energy strike on the EU for the imposed tough sanctions and the thoughtless pumping of Ukraine with weapons, Berlin fears the insufficiency of "general phrases" without real actions, which are laid down in the EU regulation. The EU's first economy seeks to subjugate neighboring storage facilities and pipelines. Previously, Germany survived due to the generosity of the Russian Gazprom, but the holding actually left the market, and Germany's habit of getting what was required remained. But so far there are no people willing to participate in the venture, except for Austria and Denmark, dependent countries. In the end, this could exacerbate the gas crisis in Germany, and the cabinet of Chancellor Olaf Scholz needs a victorious picture at the end of winter, and he is trying to get it at any cost. But with the replacement of Russia as a savior, it has not yet worked out.