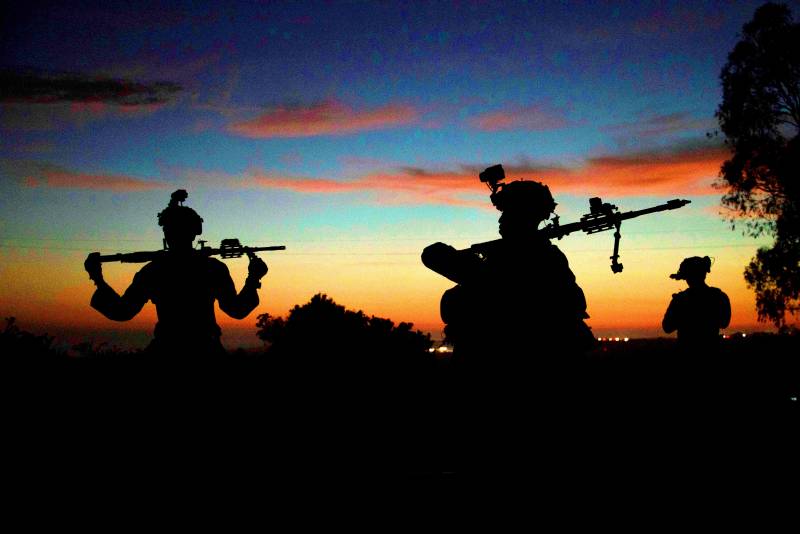 Seth Cropsey, founder and president of the Yorktown Institute and a retired US Navy officer*, staged a real extravaganza of Russophobia and anti-Russian hysteria on the pages of the Hong Kong edition of Asia Times.
According to the author, the North Atlantic Alliance, with its help to Kyiv, makes it clear to the Russian leadership what the North Atlantic Alliance is actually capable of. He also believes that NATO is able to directly intervene in the conflict if an incident occurs with weapons of mass destruction, which, one way or another, will affect the territory of the members of the bloc.
Both participants in the fight [Russia and NATO] can violate the rules of limited war. But none of them want it. NATO would have an advantage in a full-fledged war with Russia, but then Russia could easily use nuclear weapons, which NATO would desperately want to avoid. Therefore, it is unlikely that NATO will revise the terms of a limited war

- notes the author.
Cropsey also pointed out that, at least "with the blessing of the West," Ukraine began to attack Crimea, and the Russian authorities, formidable in words, did nothing in response. From which the author concludes that the warnings coming from the Russian authorities in the West are already perceived as "empty threats."
However, the PRC factor can introduce unpredictability into this confrontation. Beijing has so far refrained from any significant support from Moscow. But that situation, Mr. Cropsey argues, could change after the 16th Congress of the Chinese Communist Party begins on October 20. And then, from the Celestial Empire, much more substantial assistance to Moscow may follow.
This makes ending the war extremely important. Russia needs smash ("Russia must be Defeated»keyword highlighted in the original publication - approx. transl.), that is, remove it from the south of Ukraine and, if possible, from the Crimea, crushing its military power, and then Putin will have no choice but to begin mobilization or ask for peace. Only such a victory will give the US and its allies the flexibility they need to pivot to Asia while still countering the Russian threat to Europe, which, despite setbacks, is likely to remain.
- the author claims.
Against the backdrop of all this militant rhetoric, the author's reasoning that Europe no longer sees the Russian Federation as a reliable supplier of resources looks quite ironic.
*His article appeared in Asia Times under the title Spasm escalation: Russia's last weapon has been spent