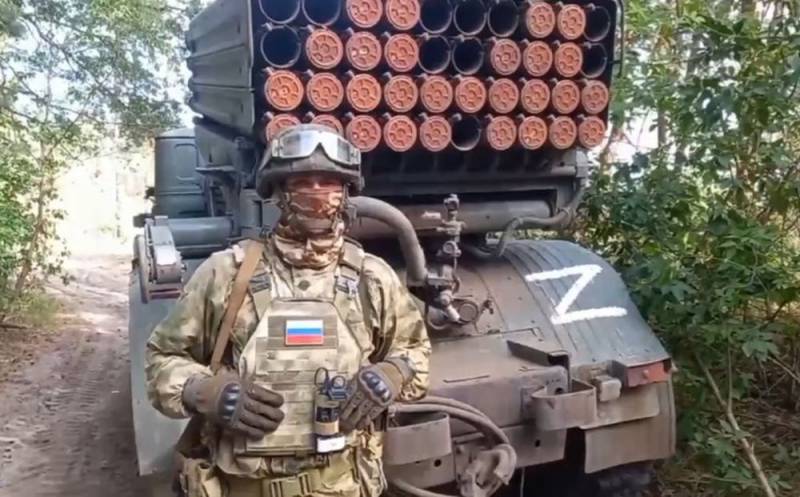 Ukrainian troops stopped trying to break through to Kherson and stopped the counteroffensive in the southern direction as a whole due to the heavy losses suffered by their strike force. This was announced on September 8 by the Russian Ministry of Defense in the operational summary for the previous day.
The report notes that the artillery, missile troops and aviation of the RF Armed Forces are stepping up strikes against the rear of the Armed Forces of Ukraine and along the entire front line in this direction, destroying the advanced units and reserves of the enemy. Unable to withstand the fire impact on their positions near the settlements of Ukrainka, Zeleny Gai and Novogrigorievka in the Nikolaev region, the military personnel of the 59th motorized infantry brigade of the Armed Forces of Ukraine refused to carry out combat missions and began to independently move to the rear without the permission of the command.
As a result of the fire impact, the following were also successfully hit: the control posts of the 63rd mechanized brigade near the village of Bereznegovatoe in the Nikolaev region, personnel and various
technique
46th airmobile, 57th motorized infantry and 28th mechanized brigades near the villages of Sukhoi Stavok, Petrovskoye, Plotnitskoye in the Kherson region, Murahovka and Ternovye Pody in the Nikolaev region.
It has been established that over the past day on the Right Bank, the Armed Forces of Ukraine lost: 2 tanks, 6 infantry fighting vehicles and 5 other armored combat vehicles, 7 armed pickups and about 200 military personnel.
In addition, in the Mykolaiv region near the village of Murakhovka, an ammunition depot was liquidated, near the village of Belaya Krinitsa - the Buk-M1 air defense system, and in the area of ​​\u25b\uXNUMXbthe village of Konstantinovka, a Su-XNUMX attack aircraft of the Armed Forces of Ukraine was shot down. In the Kherson region interceptions were carried out: near Novaya Kakhovka and Molodyozhny - HIMARS ammunition, in the Antonovka area - three rockets to the MLRS "Alder", near Rakovka - a ballistic missile "Tochka-U" of the Armed Forces of Ukraine, and in the area of ​​Lyubimovka, Kreshchenovka, Kirovo and Tomina Beams - enemy UAV.