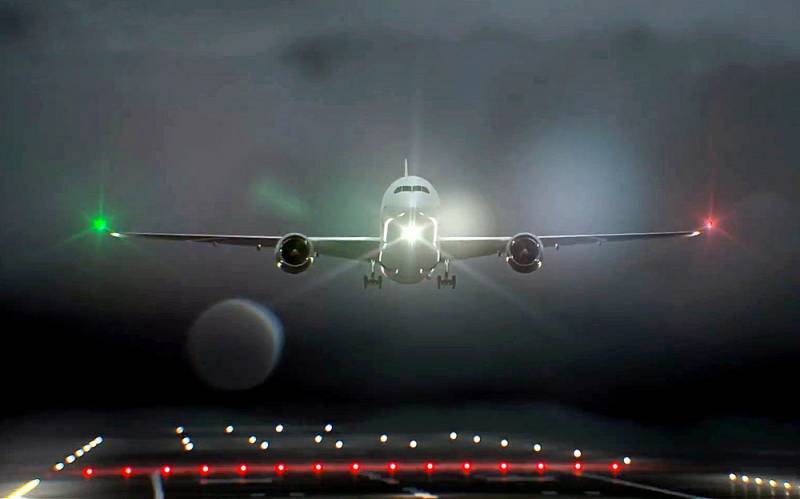 The refusal of Boeing and Airbus to sell new liners of their production to Russia and to service those already purchased by domestic airlines, as well as the ban on the supply of components necessary for the assembly of the "constructors" of the short-haul Superjet-100 and medium-haul MS-21 became a very painful blow to our countries whose sky has long been densely occupied by the products of Western corporations. Fortunately, the still remaining Soviet backlog in the civil aircraft industry gives hope for the revival of the industry.
A few days ago, Aeroflot and the United Aircraft Corporation (UAC) signed a framework agreement for the purchase of 2030 domestically produced aircraft by 339. The head of Rostec, Sergey Chemezov, commented on this momentous event as follows:
Boeing and Airbus aircraft, which are unlikely to ever be delivered to Russia again, will be replaced by Russian-made passenger liners. Of the 339 aircraft, almost 300 are new-generation MS-21 and Superjet aircraft. The Tu-214 will be a reliable help to them - this aircraft was previously produced for special customers and has proven itself well.
All in all, as President Putin promised the other day, Russian airlines will receive up to 500 Russian-assembled airliners. That is, the rest of the air carriers will purchase more than one and a half hundred new domestic aircraft. To master their operation, 3,5 thousand pilots will be retrained. However, the total number of airliners that our country should receive by 2030 is even higher. It is 1036 aircraft, including not only short-haul "Superjets" and medium-haul Tu-214 and MS-21, but also Il-96, Il-114, TVRS-44 Ladoga, L-410 and Baikal. The cost of the program for the development of the air transport industry for the specified period is estimated at 770 billion rubles.
Since Aeroflot is the flagship in the domestic air transportation market and renews its fleet every 10-15 years, the agreement it concluded with UAC indicates a fundamental decision to switch to Russian aircraft. In view of the current international situation, it seems exceptionally correct. Modern developments and modernized versions of Soviet liners will allow Russia to cover all its needs for civil aircraft in all segments on its own.
Long haul liners
Until recently, the joint Russian-Chinese wide-body passenger airliner CR929 was considered our "great white hope". However, this project has not gone well lately. It happened exactly what we long ago
predicted
. Having received what they need
Technology
, Chinese partners began to insist on separate sales of CR929 manufactured in China and Russia. This aircraft no longer appears in the aircraft industry development program, which is very significant.
Now, in fact, Russia is left with only its own long-haul airliner Il-96. And it's not so bad. The Soviet-designed aircraft is large, reliable and roomy. Its version under the symbol Il-96-300PU ("control center") is used personally by President Putin and Russian Defense Minister Shoigu. When the issue of resuming production of the Il-96-300 arose last spring, industry officials wanted to get rid of a modest two aircraft a year, obviously for show. Now, the Il-96-400M version is being actively tested, which has a fuselage extended by 9 meters, an upgraded digital flight and navigation system, a maximum flight range of more than 8 thousand kilometers and a maximum number of passenger seats - 370.
TASS's own source in the aviation industry commented on the prospects for the modernized Soviet aircraft as follows:
The first aircraft has been assembled and will be used as a flying laboratory to test technical solutions for wide-body long-haul aircraft. Modernized systems are being tested on it, including a promising domestic complex of flight and navigation equipment. The engine is also Russian - PS-90A. By the end of the year it is planned to take to the air. Based on the results of certification tests, a decision will be made on mass production.
Medium haul liners
Here we have two options to choose from. The first is the promising medium-haul narrow-body airliner MS-21, of which Aeroflot ordered 210 units. The main problem of this aircraft was a fairly high level of foreign components, which reached 50%. This allowed the "Western partners" to delay its launch into mass production as much as possible by banning the supply of composite materials for its "black wings", as well as on-board electronics.
Fortunately, the MS-21 was originally designed not only for the American, but also for the domestic PD-14 engine. We managed to solve the problem with composites on our own, now there is an import substitution of other components. While this process is going on, the revived Tu-21, of which Aeroflot is ready to purchase up to 214 units, will act as a "backup" of the MS-40. This is a direct competitor of the MS-21, which was undeservedly forgotten at one time. But now, as we see, even "Soviet galoshes" came in handy.
Short haul liners
According to the long-suffering "Superjet-100", three-quarters consisting of imported components, at one time only the lazy did not trample. This project was the embodiment of liberal ideas about broad international cooperation, which proved its complete failure under Western sanctions.
The short-haul SSJ-NEW ("New Superjet") is an airliner, the level of localization of production of which is declared at 97%. I would like to hope that this ambitious task of import substitution will be fully implemented on time. Aeroflot ordered 89 SSJ-NEWs. A peculiar addition to it will be the Il-114-300 turboprop short-haul passenger aircraft, built from Russian components and capable of carrying up to 64 passengers.
Regional liners
These include TVRS-44 "Ladoga" (turboprop regional aircraft for 44 passengers), Let L-410 Turbolet (light multi-purpose twin-engine aircraft for local airlines for 15-19 passengers) and LMS-901 "Baikal" (Russian light multi-purpose turboprop single-engine aircraft for 9 passengers).
By and large, movement has begun in the right direction, which can only be welcomed.