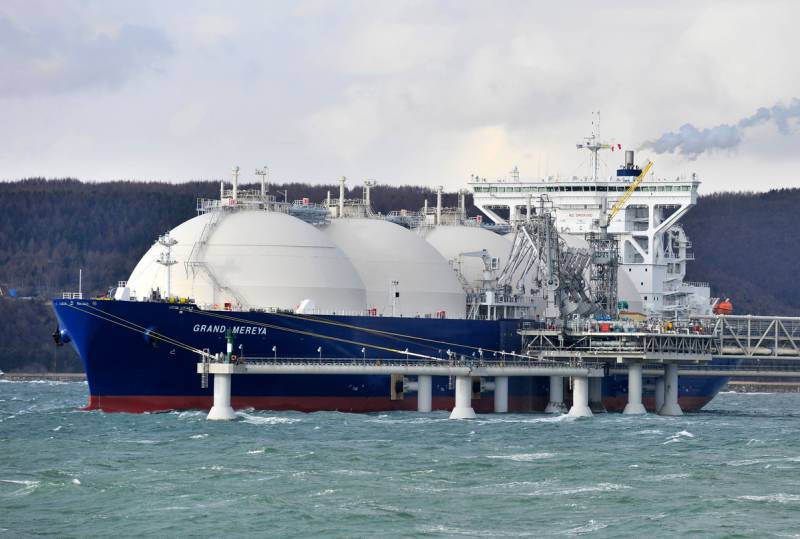 The Sakhalin-2 LNG export plant in Russia's Far East has sold several shipments of gas to China for delivery by December at almost half the current spot tender price in the EU. However, global quotes have risen so much this year that the Far East project could profit from these sales anyway. Overall, China has increased LNG imports from Russia to the highest level since 2020. Bloomberg writes about this in an article by gas analyst Stephen Stapchinski, who refers to data from navigation portals that track ships and the Chinese customs service.
The move is beneficial to both countries: China can secure cheaper supplies and resell all cargo received from Russian exporters to utilities in Europe and Asia, while Russian suppliers can continue to sell fuel at a profit abroad.
Russian shipments are still making their way to the world market, only with the reorganization of trade flows through market participants who do not mind receiving Russian cargo
Sol Cavonic, an energy analyst at Credit Suisse, is quoted by Bloomberg.
It appears that China is not squeamish about accepting discounted Russian LNG shipments that can then be shipped to Europe or even the US at higher prices. While the EU pretends to avoid deliveries from the Russian Federation, Russian gas still ends up on the continent and in the full underground gas storage facilities that Brussels likes to brag about lately.
The role of an unspoken trade intermediary is very beneficial for Chinese traders, who, by and large, do not need gas, since demand in the domestic market for it has fallen sharply due to outbreaks of covid and a complete lockdown of entire provinces. In such conditions, they found a way to make money. It remains unknown whether there is some form of "gentlemen's agreement" on the division of excess profits between Chinese and Russian partners from the flow of Russian LNG, obtained at half the price, to Europe.