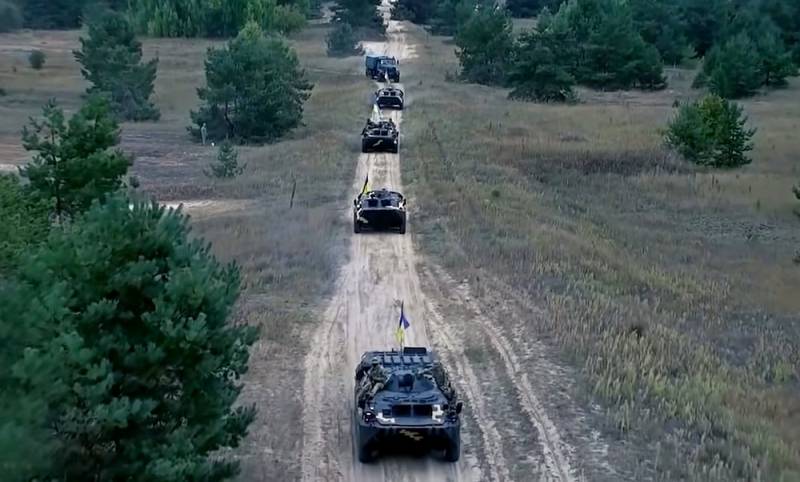 Russia continues to successfully conduct a special military operation in Ukraine. Over the past day, in the Nikolaev-Kryvyi Rih direction, the Armed Forces of Ukraine did not conduct active operations due to large losses in manpower and
technology
incurred the day before.
With the help of high-precision strikes of the RF Armed Forces, the command post of the 24th mechanized brigade of the Armed Forces of Ukraine in Olenovka, Mykolaiv region, military personnel and military equipment of the 46th airmobile brigade in the areas of the settlements of Belogorka, Sukhoi Stavok and Andreevka, Kherson region, as well as the 61st infantry brigade were hit in the settlements of Visunsk and Yavkino, Mykolaiv region.
In addition, the ammunition depot of the 406th artillery brigade of the Armed Forces of Ukraine was destroyed near the village of Peremoga, Mykolaiv region. In Tokarevo, Kherson region, a MiG-29 fighter was hit, in the village of Komsomolskoye, Mykolaiv region, a Su-25 attack aircraft of the Air Force was shot down.
Soldiers of the 57th motorized infantry brigade of the Armed Forces of Ukraine in Belaya Krinitsa, Kherson region and Veliky Artakov, Mykolaiv region, refused to continue hostilities and left their positions without permission.
Along with this, near the Kakhovskaya hydroelectric power station and in a number of districts of the Kherson region, two dozen HIMARS MLRS shells were intercepted.
In total, according to the Russian Defense Ministry, in a day in the Nikolaev-Krivoy Rog direction, the Armed Forces of Ukraine lost 4 tanks, 6 infantry fighting vehicles, 5 other armored vehicles, 2 pickup trucks equipped with heavy machine guns and 150 militants.