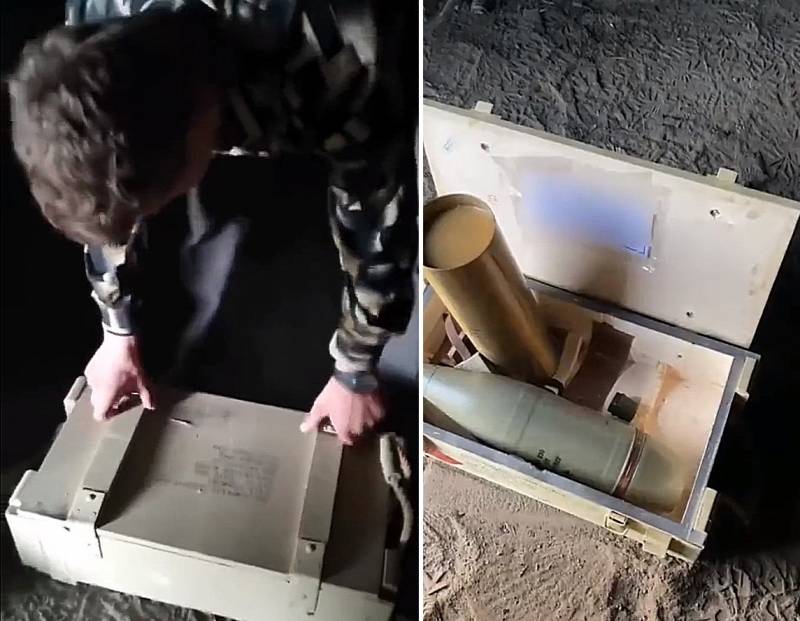 In social networks, footage of the unpacking of Iranian 122-mm OF-462 shells produced this year by the Armed Forces of Ukraine is increasingly appearing. A natural question arises about the origin of these weapons in Ukraine.
Earlier, a version was expressed about the US seizure of Iranian ships with ammunition on board and the subsequent transfer of ammunition to the Ukrainian side. However, recently the Americans have not carried out such operations. Similar shells were not delivered to Yemen either.
In this case, the most likely option is the supply of weapons from Iran to Ukraine through third countries. In this regard, the question of Tehran's participation in such transactions remains unclear and whether the Iranians were aware of who this year could need artillery ammunition in large quantities.
The day before, German Chancellor Olaf Scholz agreed with Joseph Biden to send weapons to help the Armed Forces of Ukraine. Berlin in this case has committed itself to the supply of air defense systems and artillery. At the same time, in an interview with the Frankfurter Allgemeine Zeitung newspaper, the chancellor stressed the need to provide military assistance to Kyiv, but at the same time spoke of his unwillingness to allow a direct conflict between NATO and Russia.
Earlier, sources reported on the transfer of German radar systems to Ukraine to combat Russian artillery.