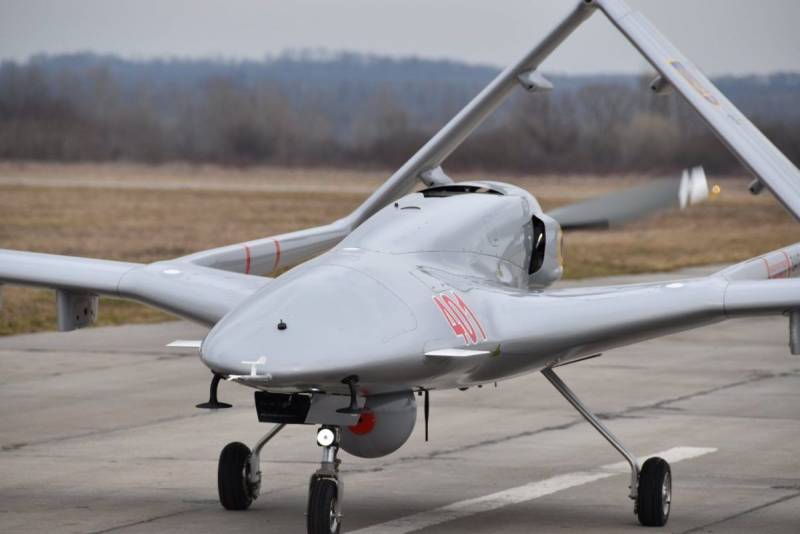 Information appeared on social networks about the sale of the Bayraktar drone by Ukrainians to Russian servicemen. According to the source, one of the soldiers of the Armed Forces of Ukraine helped organize the arrival of the UAV to the territory controlled by the Russian Armed Forces, then received the money and departed from Ukraine.
Daniil Bezsonov, First Deputy Minister of Information of the DPR, also announced the transfer of a Ukrainian combat drone to the Russian side.
One Ukrainian soldier, who was assigned to be involved in the management of Bayraktar, decided to choose not war, but peace and a happy future
- said in a message from one of the public, which Bezsonov quoted in his telegram channel.
I am adding a video from that same Bayraktar. I erased the date and coordinates, because it doesn't matter where and when it flies and where it takes off from, but I deliberately left the bird's serial number. To make it easier for the Ukrainian high command to determine the details of the disappearance of this important object
- is in the explanation.
Earlier, the Russian defense ministry informed about Kyiv's intentions to purchase Bayraktar drones capable of spraying poisonous chemicals, which could pose a threat to Russian troops and the territory of the Russian Federation, since the range of the drone is about 300 km. According to Lieutenant General Igor Kirillov, Chief of the Radiation, Chemical and Biological Defense Forces, UAVs can be equipped with aerosol spraying mechanisms with a capacity of more than 20 liters.
Along with this, the Russian Defense Ministry reported that the United States had developed and patented an unmanned aerial vehicle to spread infected insects in the air.