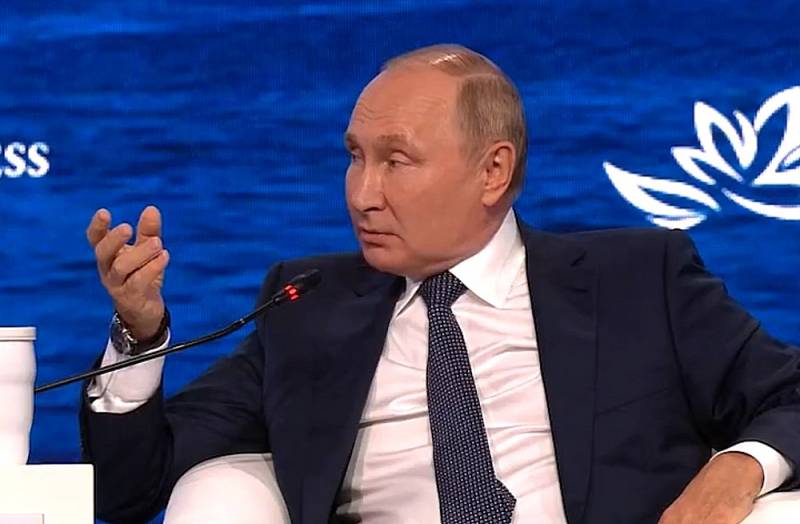 Vladimir Putin, during the Eastern Economic Forum, commented on the possibility of the GXNUMX introducing a price ceiling for Russian oil. The President noted that the Russian Federation would not supply the West with energy resources at prices that run counter to previously signed contracts.
We will not supply anything at all if it contradicts our economic interests: neither gas, nor oil, nor coal, nor fuel oil. We will fully comply with our contractual obligations ... Those who impose something on us are not in a position to dictate their will to us. Let them come to their senses
- Putin emphasized.
Earlier, the G7 countries agreed to introduce a ceiling on prices for Russian crude oil from December 5 this year and for oil products from February 5, 2023. This, in particular, was reported by The Wall Street Journal. Journalists of the publication also mentioned the doubt of a number of European officials that such a step would affect world prices.
The authors of the price ceiling idea emphasized that the measure would be effective if countries that buy Russian black gold in large quantities begin to comply with this restriction.
One of them is India. The day before, Indian oil and gas minister Hardeep Singh Puri said that New Delhi would closely monitor the situation on the oil market and comprehensively assess the plans of the GXNUMX.