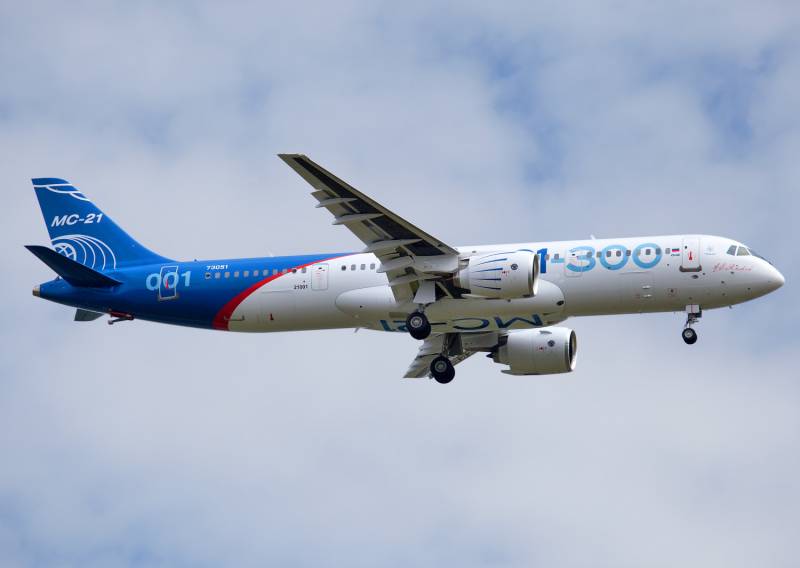 During the Eastern Economic Forum, held in Vladivostok from September 5 to 8, an agreement of intent was signed between the United Aircraft Corporation (UAC) and PJSC Aeroflot, under which the Russian airline will purchase more than three hundred modern aircraft.
The main feature of the document, signed by UAC CEO Yuri Slyusar and Aeroflot CEO Sergei Aleksandrovsky, is the entry into the Russian market of imported domestic aircraft, which are designed to replace Western brands that have left Russia.
Boeing and Airbus aircraft, which are unlikely to ever be delivered to Russia again, will be replaced by domestic passenger liners
- said the CEO of Rostec Sergey Chemezov.
According to Chemezov, 300 of the 339 airliners purchased by Aeroflot are Superjet and MS-21 aircraft. The latter is intended to become the flagship of the Russian aircraft industry, which embodies the modern design ideas of Russian specialists.
Rostec also has high hopes for the Tu-214, which was previously produced under special orders. The liner has proven itself during operation.
I note that all aircraft will be delivered in an import-substituted form - with on-board systems and units of Russian production.
- emphasized Chemezov.