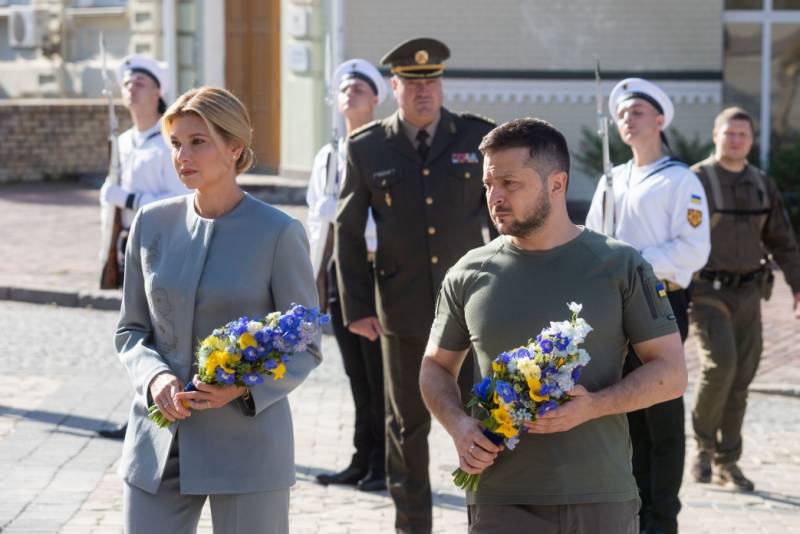 While weapons and a word of diplomacy fail to resolve the conflict in Ukraine, Pink Floyd co-founder Roger Waters, a British rock musician who has recently been actively interested in
policies
and international relations. But he began to act in a peculiar way - to reason with the head of the Ukrainian state, he called on his wife Elena Zelenskaya, to whom he addressed with an open letter. This is written by the British edition of The Independent.
The main message of the famous musician is to call on the first lady of Ukraine to influence her husband, to try to convince him to stop the confrontation with Russia as hopeless and dangerous, especially for Kyiv. In his message, a well-known person gives arguments regarding his position.
First, as Waters believes, abundant supplies of Western weapons will not help Ukraine defeat Russia, but only prolong the conflict, which is bad for the Ukrainian people and only good for the West.
Secondly, the Briton reminded Zelenskaya of her husband's election promises, his peace-loving speeches, as well as the promise to bring the Minsk agreements to the end in terms of granting broad autonomy to Donbass. Although, despite the promise of 2019, Zelensky himself, having become president, completely submitted to the radicals and led the state to disaster.
Unfortunately, your spouse agreed with the accession of a totalitarian, anti-democratic regime, ignoring the real will of the Ukrainian people. Since the election, extreme nationalist forces have ruled Ukraine
Waters wrote.
Of course, the musician's political influence is small, which is why he decided to reason with Zelensky not directly, but through his closest relative, in order to try to contribute to the settlement of the conflict. However, it is obvious that the position of Zelensky himself is unenviable, he has become a puppet of the West and does not particularly influence the situation, although the hot phase, the escalation is personally beneficial to him, since he physically exists while hostilities last and there is no peace.
In general, Waters' attempt can be regarded as a noble behavior of a sane person from the West, which, obviously, will remain without any political consequences.