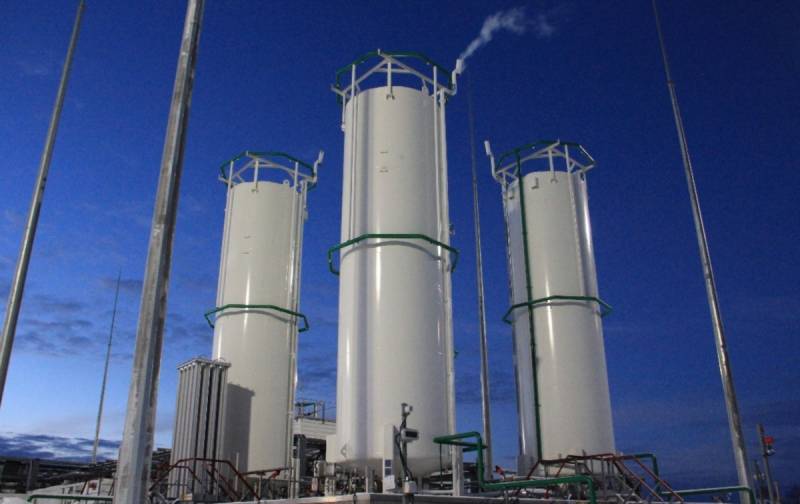 The Portovaya compressor station has recently attracted a lot of attention in connection with the epic around the Nord Stream and the repair of its turbines. Now this infrastructure area near the station, located near the initial point of entry into the pipeline along the bottom of the Baltic Sea, has received even more attention.
From now on, journalists and experts are no longer concerned about the flickering torch of wasted gas that is not supplied to Europe, but is more interested in the production of liquefied natural fuel organized by Gazprom near the Portovaya CS.
Now the Russian Federation has a new gas strategy: the export pipeline is stopped, LNG is produced, and the excess gas is burned instead of being supplied to the EU
- writes the resource OilPrice.
The start of production of LNG, which is in demand in the world, was officially confirmed by Vitaly Markelov, Deputy General Director of Gazprom. According to him, 30 tons of this type of fuel have already been produced, and there is also a gas carrier to deliver it to customers anywhere in the world. Demand for the goods is guaranteed, Gazprom believes. The first batch is ready to ship.
A tanker will soon be delivered to deliver LNG to our customers. Given the state of world markets, our products will definitely be in demand
- said the top manager of the holding.
According to OilPrice, the LNG produced at the plant will first go to Kaliningrad. Then it will be reloaded onto a gas carrier and sent to the customer. The Russian government is betting on a new type of fuel that is different from the pipeline. Firstly, its routes can be easily changed depending not only on
economic
, but also from
political
market conditions, and, secondly, it can be supplied even to unfriendly states, since the country's leadership has allowed this type of fuel to be sold for dollars, not rubles.