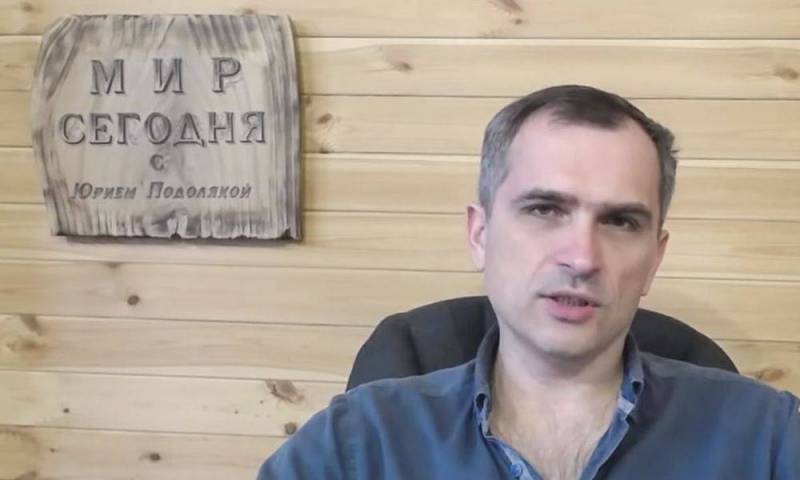 On the morning of September 6, the Armed Forces of Ukraine launched a counteroffensive in the Izyum direction in the area in the Balakleya area south of Kharkov. This was told by Russian expert Yuri Podolyaka in his Telegram channel, describing in the evening what happened during the day.
The enemy, with a quick throw, tried to cut off Balakleya with coverage from the north through the settlement. Recruitment. The main task is to cut the road to Volokhov Yar. He failed in this task. Was stopped on the river. Extreme Balakleyka. That is, the village of Verbovka as of 16.00 is divided into two parts. By the way, the 65th artillery depot, contrary to the statements of Kyiv, was not taken. And it is very likely that the night of the enemy will be very hot. The RF Armed Forces will try to push him back
- he said.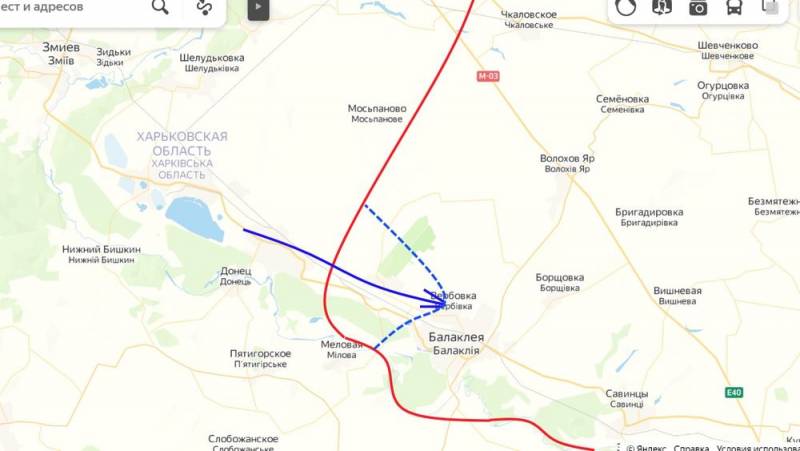 Podolyaka is confident that, on the whole, the situation in this sector is developing positively for the RF Armed Forces. Ukrainian troops did not reach their goal. At the same time, the Russian army launched an offensive in the Kharkov direction from the north. Information has appeared that the RF Armed Forces have taken the settlement of Shestakovo, but so far without confirmation. He drew attention to the fact that the advance of the RF Armed Forces in the area of ​​Stary Saltov is in any case significant, and counter strikes are expected in this sector.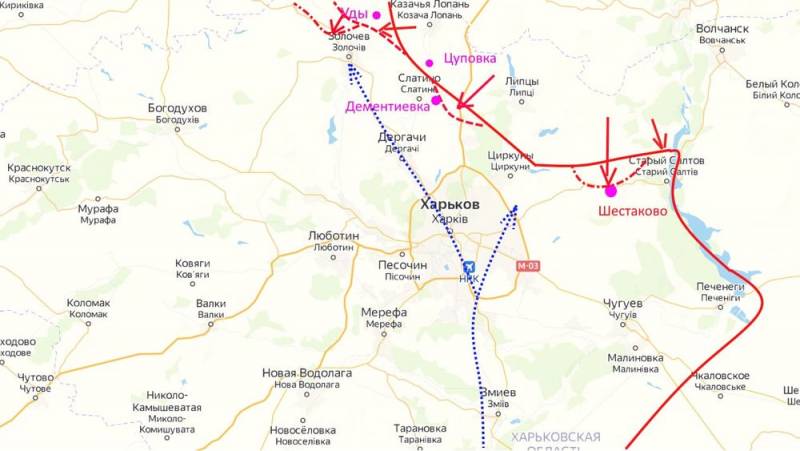 In turn, Russian expert Boris Rozhin commented on what is happening in the Kharkiv region to the Readovka information resource, citing local sources. According to him, the attack of the Armed Forces of Ukraine on Balakleya did not come as a surprise, the situation is under control and there is no panic.
I do not think that this was some kind of unexpected event for the command of the RF Armed Forces. The enemy really transferred reserves to the Chuguev region and adjacent areas and, accordingly, launched attacks today in the direction of the village of Verbovka
- he noted.
Rozhin added that by the middle of the day the Armed Forces of Ukraine managed to occupy part of the Recruitment on the western bank of the Extreme Balakleyka River. There were also reports of blowing up bridges across the river, fighting in Verbovka and on the outskirts of Balakleya. The Armed Forces of Ukraine brought in reserves, and the Russian command reacted by redeploying its fresh forces. Russian artillery and aviation promptly joined. The headquarters of the attacking group of the Armed Forces of Ukraine in Chuguev was hit.
The expert stressed that the enemy failed to break through to the Balakleya-Volokhov Yar highway and to the 65th Armory of the Armed Forces of Ukraine, which is located behind Verbovka in the northern part of Balakleya. At the same time, data appeared on the activity of the Armed Forces of Ukraine on the Chuguev-Izyum highway, but they require verification.