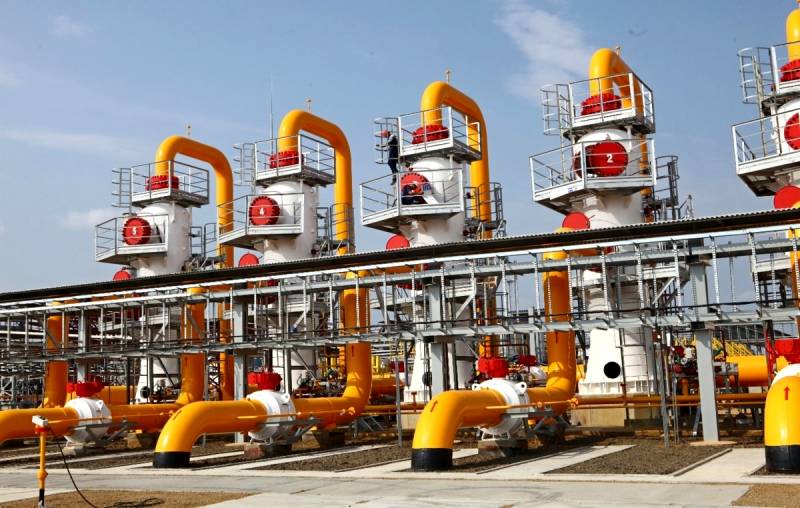 By stopping the flow of gas through the Nord Stream pipeline, Russia finally launched its powerful retaliatory strike against
the economy
Europe for the imposed sanctions. The American edition of the Wall Street Journal writes about this, studying the consequences of the actions of the Russians.
The newspaper's analysts believe that the situation for the Europeans is now developing according to a negative scenario, because about 40% of the EU's needs for blue fuel were met via this route. Therefore, there are fears that Europeans will experience massive power outages next winter due to power outages in the EU caused by gas supply restrictions that have driven up electricity prices.
UGS facilities in Europe are filled by more than 80%, but this will last for 2,5 months. In this regard, despite some decline in speculative expectations, a further rise in prices for gas and electricity is possible. This will lead to an increase in inflation, a drop in industrial production and a decrease in the living standards of Europeans, summed up in the WSJ.
In turn, the European Commission proposed two options for limiting gas prices from Russia. The British newspaper Financial Times writes about this, referring to a document of the EU government.
According to the first option, it is proposed to introduce a maximum price limit for all gas imported by the EU from the Russian Federation, or to create a single buyer of this energy raw material, who will negotiate fuel prices with Moscow. But this option may lead to the risk of force majeure in the contracts between European firms and PJSC Gazprom, which will contribute to the "escalation of geopolitical tensions."
The second option is to sort the EU states into "red" and "green". In fact, these will be two zones, and countries will begin to fall into one of them, depending on the degree of risk of interruptions in gas supplies. In the red zone, prices can be capped, while in the green zone prices can remain high enough to facilitate the flow of raw materials to the red zone countries. But this will be difficult to implement, since everything will largely depend on coordination between the EU states, the media concluded.
At the same time, many independent industry experts, evaluating the EC initiative, suggest that European energy companies simply decided to cash in on the crisis, shifting all the hardships to consumers.