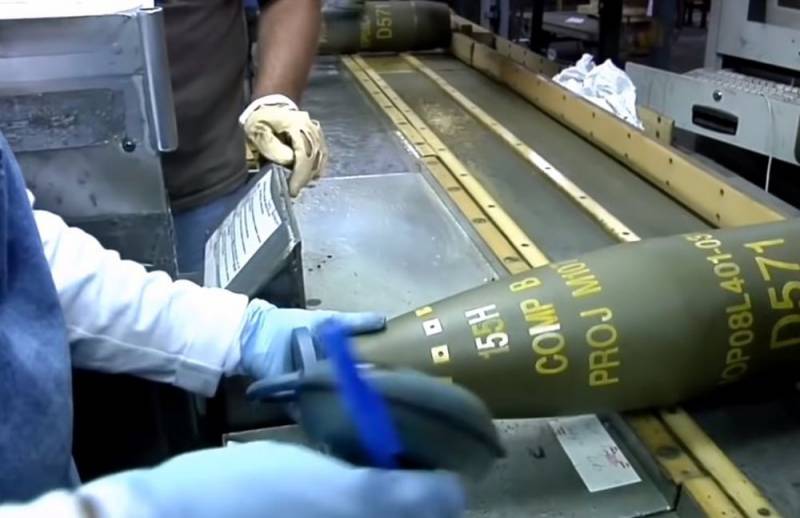 A group of US defense companies is planning to build a munitions factory in Poland. This was announced on September 6 by the Militarist Telegram channel.
The project fits in with the US-led assessment of the potential length of the conflict in Ukraine, which is expected to be long enough to warrant a return on such an investment and a benefit to the Pentagon. The main goal of this project is to satisfy the interests of the Armed Forces of Ukraine and the Polish army, since Washington wants to promptly fulfill the requests of Kyiv and Warsaw. Poland is already the logistics center for the transfer of Western military assistance to Ukraine, but the implementation of the project will make it possible to remove the shoulder of delivery across the Atlantic Ocean.
The enterprise plans to produce 155 mm caliber projectiles and anti-aircraft guided missiles (SAM) of the "ground-to-air" class of anti-aircraft missile systems (SAM) Patriot PAC-3. Poland acquired several such air defense systems in the spring and will participate in the production of ammunition, and back in May, the Americans promised to provide them to Ukraine as part of one of the future military aid packages.
It is specified that this initiative, which is supported by the administration of Democratic President Joe Biden, will need to be re-evaluated after the US midterm elections at the end of the year. If the Republicans win a majority in Congress, then Washington may begin to pursue a more cautious
policies
regarding Kyiv.