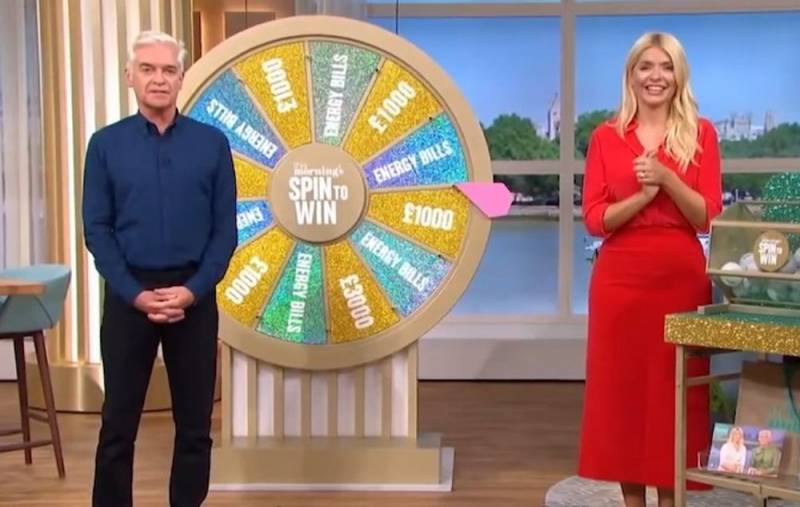 The energy crisis and its attendant problems are even affecting television entertainment programs in Europe. For example, in the UK, against the backdrop of the inexorably approaching cold weather, the popular national TV game Wheel of Fortune is offering utility bills as the new grand prize.
The host promises viewers a chance to win four months' worth of electricity bills. At the same time, there is no end to those interested in participating. People are very happy when they get this prize, and they thank the TV show from the bottom of their hearts for the chance to solve the problems of the day.
In turn, the inhabitants of Russia reacted with irony to what is happening in the UK. They recalled that London imposed sanctions against Moscow, refused coal, oil and gas from the Russian Federation and banned Russian ships from entering British ports.
An alternative is a set of winter clothes from Russia (quilted jacket, felt boots and our earflaps)
Alex Pyatigorsky commented.
Toilet paper will be raffled off soon
- predicts Igor Lunev.
Well, at least something sensible ... You can add socks, hats, mittens, a bundle of firewood and a wheelbarrow of coal
- recommended Svyatoslav Lebedev.
What's next? Will they play the right to wash?
Andrey Igoshev asked.
At least someone in Britain is busy
Yevgeny Kravchuk thinks.
Bath vouchers will be drawn soon
- says Sergey Sputnik.