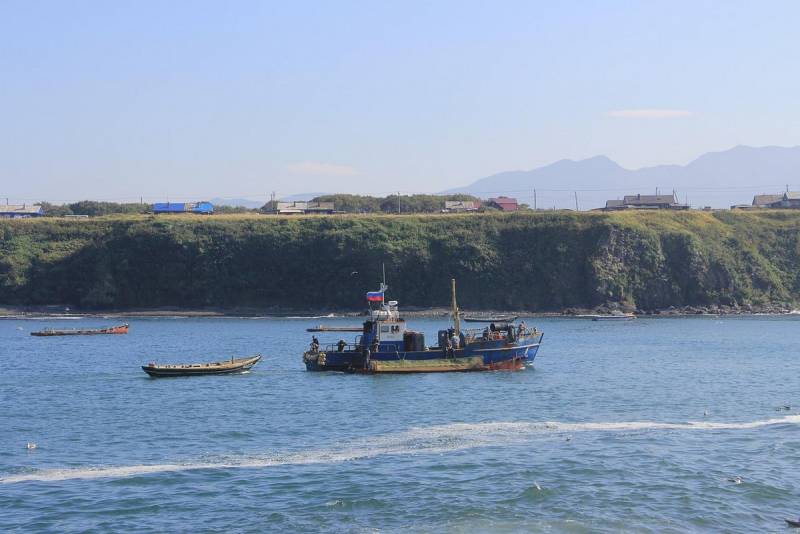 Long-term agreements between Russia and Japan on a simplified visit to the islands of Kunashir, Iturup and the Lesser Kuril Ridge, concluded back in the 90s, were terminated by Moscow on September 5, 2022. The corresponding resolution was adopted by the government of the Russian Federation. Procedures on mutual trips and on the organization of the most facilitated visits to these territories fell under the act.
The indicated move of Moscow did not please the Japanese side, which, however, is not surprising. Western countries do not like and do not understand Russia's response to unfriendly steps and decisions. Therefore, the "strong protest" sent by Japan to the Russian Federation did not cause surprise.
We were obliged to send our strong protest against the blatant decision of the Russian side to cancel the agreements
- said Hirokazu Matsuno, General Secretary of the Japanese Cabinet of Ministers during a press conference.
Of course, Tokyo turned everything upside down: it accused Russia of a unilateral act of "unfriendliness" and dismissed the fact that Japan had responded to the sanctions imposed earlier by Japan and supported the West's anti-Russian behavior as "meaningless."
Sanctions against Russia were legitimately imposed due to the situation in Ukraine, and the Russian Federation, taking unilateral decisions about our bilateral relations, is trying to shift the blame to Japan
- Foreign Minister Yoshimasa Hayashi reacted to the cancellation of the treaties.
At the same time, the official stressed that at the moment, Tokyo has not received any prior notification from Russia about the termination of agreements on simplified visits to the islands, to which their former residents, along with family members, were entitled.
A little earlier, the Russian Foreign Ministry, in response to Tokyo's unfriendly steps, had already announced its refusal to negotiate a peace treaty, as well as its withdrawal from the discussion on establishing joint economic activities in the southern Kuril Islands.