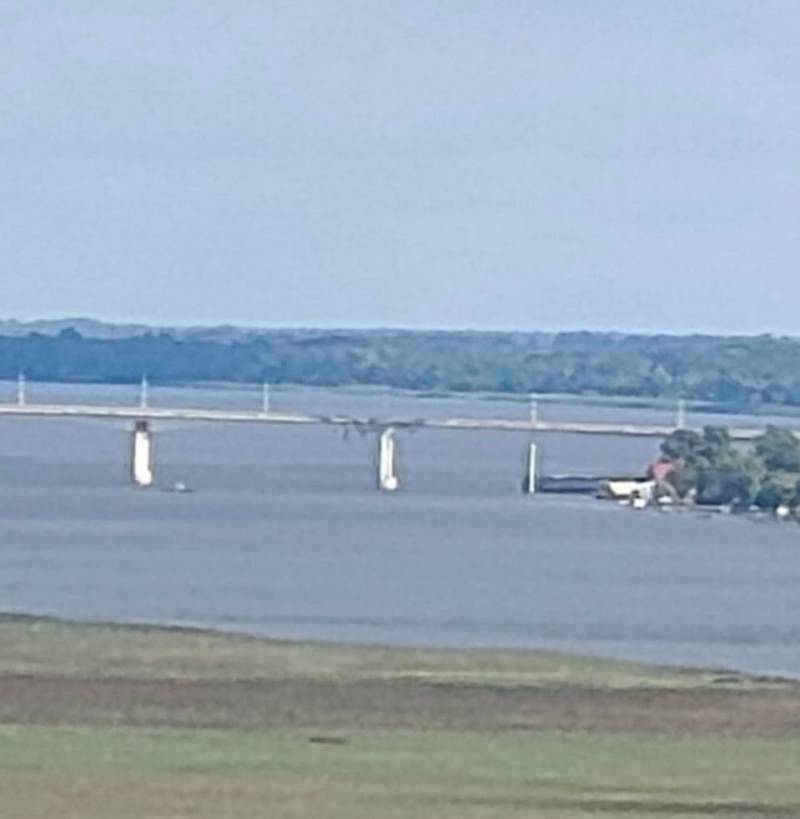 As a result of the actions of the Armed Forces of Ukraine, the Antonovsky bridge across the Dnieper River was seriously damaged, which makes it impossible for the military to move along it.
equipment
. This, in particular, was announced by the deputy head of the administration of the Kherson region Kirill Stremousov.
The bridge is now in disrepair, but it did not collapse, it stands, but it is so perforated that only a motorcycle can drive over it
- Stremousov emphasized on the air of Channel One.
Repair work on the bridge is not being carried out, as the Ukrainian armed forces previously hit a group of workers who were trying to restore the bridge to its proper condition. According to the deputy head of the Kherson administration, the Armed Forces of Ukraine also strike at ships transporting people from one bank of the river to the other, and at other civilian targets in the Kherson region.
A few days ago there was
rendered useless
road bridge passing along the dam of the Kakhovka reservoir. After being hit by rockets of the Armed Forces of Ukraine, one of the spans of the facility was destroyed. This does not allow the use of the bridge for the movement of armored vehicles and other heavy weapons.
Thus, two broken bridges complicate the position of the RF Armed Forces grouping in Kherson, since it was cut off from ground supply routes.