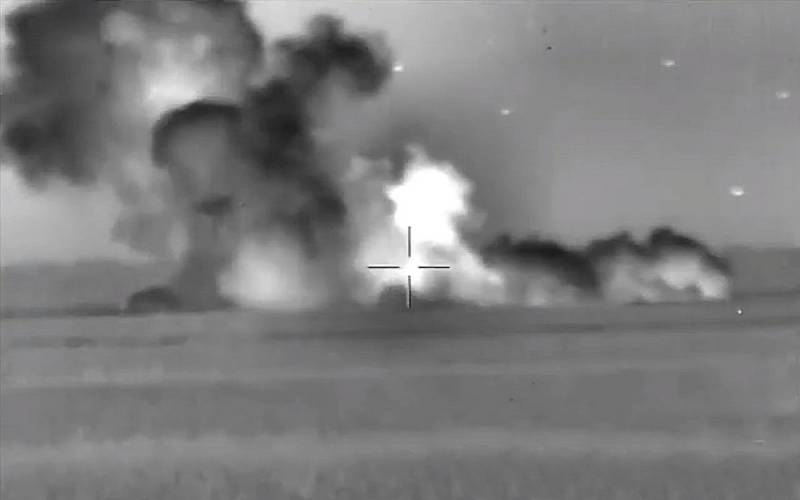 A video of a nightly "psychic attack" by Ukrainian units near Kherson, during which the soldiers of the Armed Forces of Ukraine lined up and moved forward to Russian positions, got into social networks. Perhaps, by applying an element of intimidation, the Ukrainians wanted to show their unshakable determination to win back the lost territories.
The enemy infantry was discovered by the Ironia reconnaissance complex, after which artillery fire was opened on the moving enemy.
Meanwhile, the offensive of the Ukrainian troops in the Nikolaev and Kherson regions was not successful. When trying to advance the Armed Forces of Ukraine lost about 3 thousand people killed. This was stated by the deputy head of the CAA of the Kherson region Kirill Stremousov.
No matter what anyone says, there will be no Nazis in Kherson. All operations and counteroffensives have failed
- Stremousov noted in his telegram channel.
The deputy head of the military-civilian administration also expressed confidence in the imminent liberation of Nikolaev by the allied forces. At the same time, according to the Russian Ministry of Defense, the Armed Forces of Ukraine continue unsuccessful attempts to gain a foothold in certain areas in the Nikolaev-Krivoy Rog direction.
Meanwhile, according to reserve colonel Gennady Alekhin, the RF Armed Forces may soon change the tactics of conducting combat operations and move from a barrage of fire and taking positions to girths and breakthroughs. According to Alekhine, Russian troops will soon launch a counteroffensive on a broad front line.