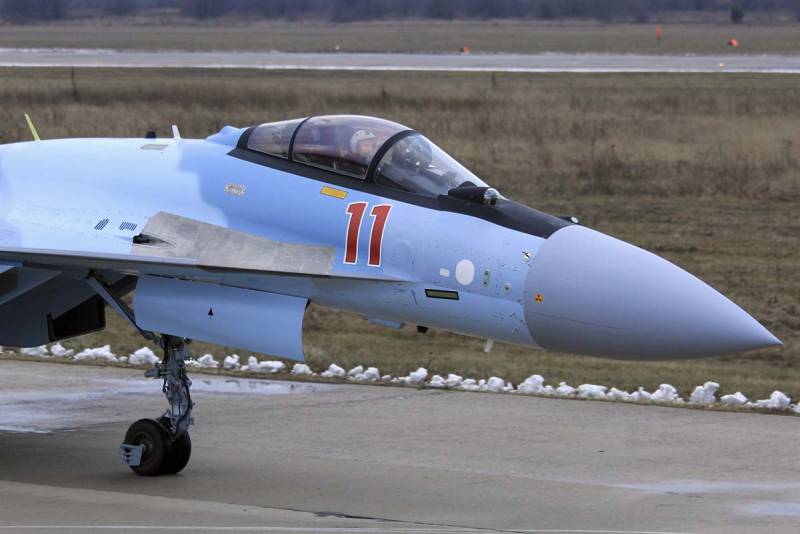 Russia and Iran are apparently going to conclude an agreement according to which 64 Su-35 fighter jets (24 of them were previously operated in Egypt), two divisions of S-400 anti-aircraft missile systems, and a military satellite will be delivered to Tehran.
According to the Defense Arab resource, the deal will amount to about $10 billion.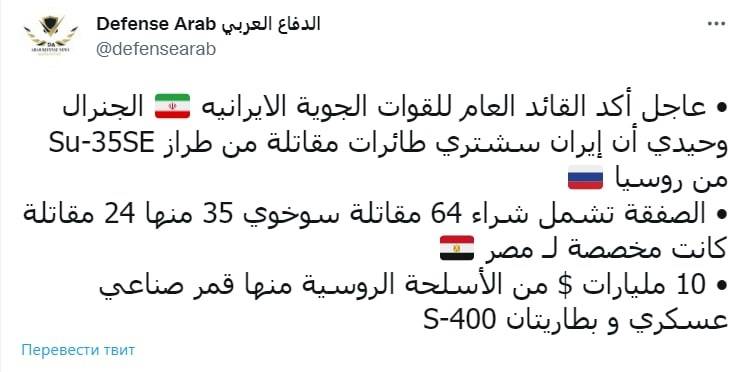 The strengthening of Iran's defense capability is taking place against the backdrop of worsening relations between Tehran and Tel Aviv. So, the day before, Israeli President Yitzhak Herzog, during a visit to Germany, accused Iran of threatening the world order and of wanting to destroy the Jewish state.
Meanwhile, on August 31, during a press conference by Russian Foreign Minister Sergei Lavrov and his Iranian counterpart Hossein Amir Abdollahian in Moscow, the parties expressed their intention to sign a permanent agreement on cooperation between Iran and the EAEU. In addition, the heads of diplomatic departments agreed that the attempts of the collective West to replace international legal norms with a "rules-based order" is unacceptable.
Along with this, at a meeting of representatives of Russia and Iran, the issue of the latter's accession to the Shanghai Cooperation Organization was discussed. It is expected that a memorandum on Iran's full membership in the SCO will be signed in Samarkand this month.