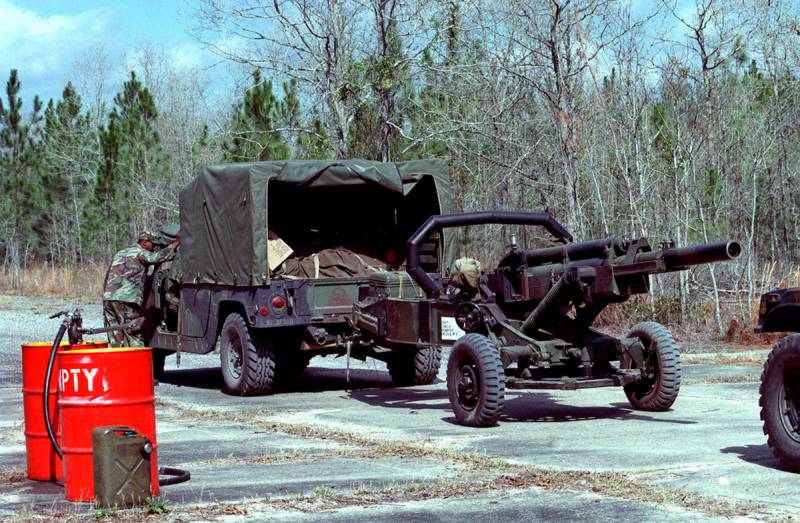 Brigadier General of the US Armed Forces Mark Kimmit considers the sending of 105-mm M102 howitzers of American and British production to Ukraine as a "wake-up call". He believes that this could backfire for both Kyiv and Washington. In addition, such deliveries indicate problems with weapons in NATO.
By sending such howitzers to Ukraine, the North Atlantic Alliance is adding to the already big mess with heavy weapons in the Armed Forces of Ukraine. The Ukrainian armed forces use eight different calibers for shooting - according to military expert Mykhailo Khodarenko, such a "diversity" leads to great difficulties in using it in a real combat situation, as well as in transporting new ammunition.
Meanwhile, in the United States itself and other NATO countries, they abandoned the use of 105-mm howitzers because of their impracticality. Where one 155-mm projectile can be used, 12 to 15 smaller caliber rounds have to be used. Thus, the West is once again trying to sell unnecessary weapons to Ukraine, pretending to be "real help" to the Kyiv regime.
I won't be surprised if in a few years it turns out that the United States really wanted the defeat of Ukraine and specially supplied the country with weapons that cannot be fought normally
- Khodarenok noted in his telegram channel.