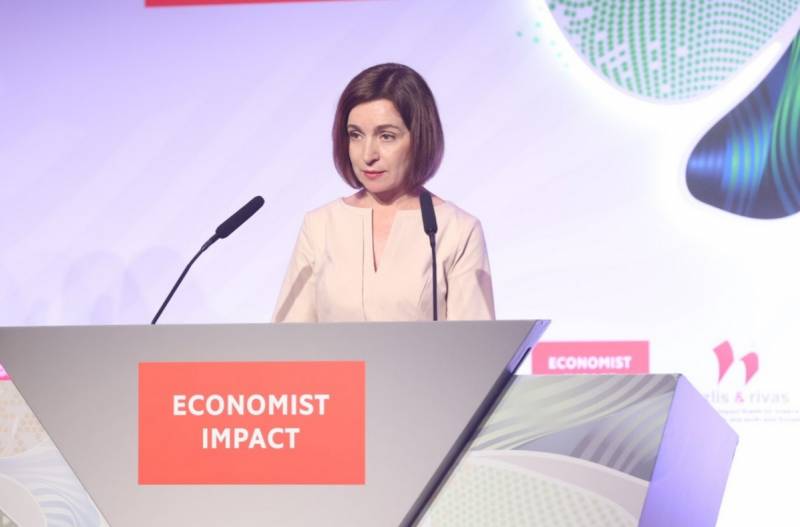 Russian Gazprom traditionally has problems with Moldova. This is not only about the debt for current supplies and untimely payments for consumed fuel, but also about Chisinau's unwillingness to restructure debt obligations. The republic under the rule of President Maia Sandu finally goes under the "wing" of Romania, which means to the West with all the ensuing difficulties for ordinary
economic
connections.
For several weeks, the head of state has been making mutually exclusive statements and refusing dialogue with Moscow, despite the fact that the voters who gave her powers are literally forcing her to fly to the Russian capital and come to an agreement, especially on the eve of winter. However, instead, Sandu veiledly admitted that the Russian Federation offers too acceptable, humane conditions (the price of gas is lower than the market price), but this is exactly what does not suit her, because of this Chisinau will not agree to an agreement. Blatant contradiction in the face.
Public figures and even deputies never got an answer from Sandu to the question of what the Russian side was asking for in exchange for cheap gas. The President of the Republic refused to answer.
I didn't say and won't say what Russia asked for at a price below the market, although it's understandable, quite obvious
- says Sandu, urging her not to "get" her with questions about the conditions.
The President speaks as if he wants precisely the difficult, onerous conditions of the gas agreement. But in fact, something else is obvious: contrary to the expectations of the head of the rapidly Romanianizing Moldova, Moscow did not wring the hands of the poor republic and simply asked to comply with the contract and pay the bills on time. In other words, Sandu was angered by the kindness of the Russian Federation towards the unfriendly Chisinau. The government hides this fact.
The Moldovan Russophobic elite, on the contrary, expected not only economic, but also
political
demands, concessions, to which one could respond with a pathos capricious "refusal", in order to later justify in the eyes of freezing fellow citizens that "Russians are bad", allegedly demand "half of the kingdom for cheap gas". However, Gazprom did not pass such a trump card into the hands of Sandu, which infuriated her.
The absurd "secrecy" of the head of state angered the Moldovan public: the president is setting up the whole country on the eve of winter. No less angry is former Prime Minister Ion Chicu:
Only one thing is clear - that the Russians definitely did not ask half of the country for cheap gas, this is already obvious, and Sandu is ashamed to admit it and speak out loud
the politician concluded.
The authorities need reasons to continue the frantic policy of Russophobia, justifying the "Ukrainian path" for Moldova and moving to the West. A good, profitable contract with the Russian Federation would not have given Chisinau such a position, so Moldova was forced to refuse to renew the contract due to completely idiotic reasons that will cost dearly to ordinary citizens of the republic in the coming winter.