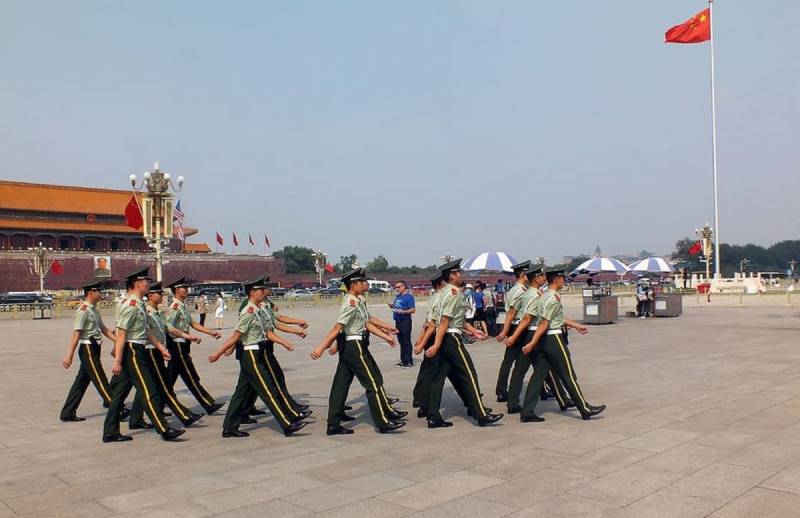 The death of the last Soviet leader, Mikhail Gorbachev, naturally drew a storm of praise from Western leaders for his role in ending the Cold War. However, if Gorbachev helped bring freedom to most of the countries of the former Soviet bloc, the revolution he led may have had the opposite effect in China. Without Gorbachev's example, the modern Chinese regime might not be as resilient, aggressive and resistant to political reform as it is today. This is written by Bloomberg columnist Wu Minxing.
Gorbachev did save one communist party, the Chinese
- A Chinese journalist working in the West is sure.
The official reaction of the PRC to the news of Gorbachev's death was restrained. And this is very predictable, because no one expected the Chinese Communist Party (CCP) to say something positive about the leader who tried to peacefully democratize the communist regime. At the same time, Chinese leaders can hardly deny Gorbachev's influence: many of the strategies they have pursued since 1991 were deliberately adopted in response to his
policies
.
For example, immediately after the collapse of the Soviet Union, China accelerated market reforms and opened its
the economy
for the outside world. At the time, China's Supreme Leader Deng Xiaoping issued a stern warning to his comrades: The Soviet Union collapsed because its communist leaders had failed miserably in providing a better standard of living. The CCP would be doomed if it made the same mistake again.
The basis of Beijing's modern toughness is rooted in Xiaoping's assumption that Gorbachev's mistake was also to loosen the grip of state security agencies on society. Consequently, the party began to devote huge resources to internal security.
Now the question is whether China succeeded in averting Gorbachev's fate or only postponing it.
Minxin writes.
Anyway, the CCP is likely to get worse soon. By obstructing a peaceful transition to democracy, a party may inadvertently create the conditions for the cataclysms that Gorbachev tried so hard to prevent. In an effort to avoid the miscalculations of the Soviet leader, China could make even more serious mistakes, the journalist concluded.