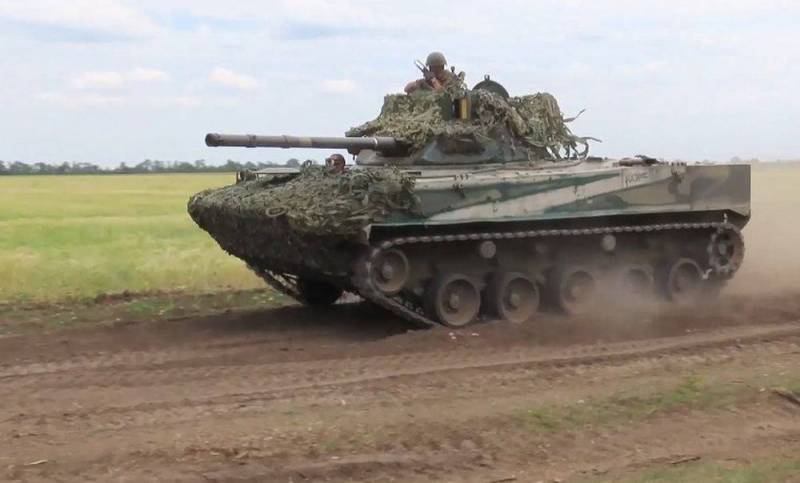 The other day, the representative of the Main Intelligence Directorate of the Ministry of Defense of Ukraine, Vadym Skibitsky, said that the entire modern Russian combat
technique
was involved in the RF Armed Forces at the very beginning of the SVO on Ukrainian territory, and now the troops receive only removed from storage, which is 40% unusable. On September 4, a Russian military observer, retired colonel Mikhail Khodaryonok, drew attention to this on his Telegram channel and commented on these accusations.
The expert noted that the Ukrainian functionary probably decided to deprive specialists in information and psychological operations of work in Ukraine, engaging in activities unusual for him. At the same time promoting for a better career.
I can't say what substances are abused by the subordinates of Kirill Budanov (Head of the Main Intelligence Directorate - ed.), but ours have no problems with equipment in principle. Taking into account the fact that the "backbone" of the Russian army is the rear units and mobile repair bases, it is not difficult to restore the mobility or combat capability of equipment
- he added.
Khadarenok drew attention to the fact that the information presented by Skibitsky is an outright lie, with which Kyiv is trying to isolate society from the unpleasant truth related to the problems of Ukrainian troops at the front in recent times. First, the Armed Forces of Ukraine failed the counterattack on Kherson, and then they lost the landing forces that were trying to capture the Zaporozhye nuclear power plant. After that, Kyiv turned on the creative.
The specialist pointed out that over the past week, the Armed Forces of Ukraine have lost 10-12 thousand military personnel, and they are trying to hide this. At the same time, the command of the Armed Forces of Ukraine and the leadership of Ukraine as a whole do not take into account the opinion of the local population at all, but impose their peremptory point of view on any issue. Often, the authorities resort to outright deceit for the sake of the "peace" of citizens.
It is much more important for them to write at least something. For example, about something with which Russia has never had problems - with people and weapons. As an officer of the special forces of the Airborne Forces in Gostomel said: "We have food and water, but there are even more cartridges"
He summed up.