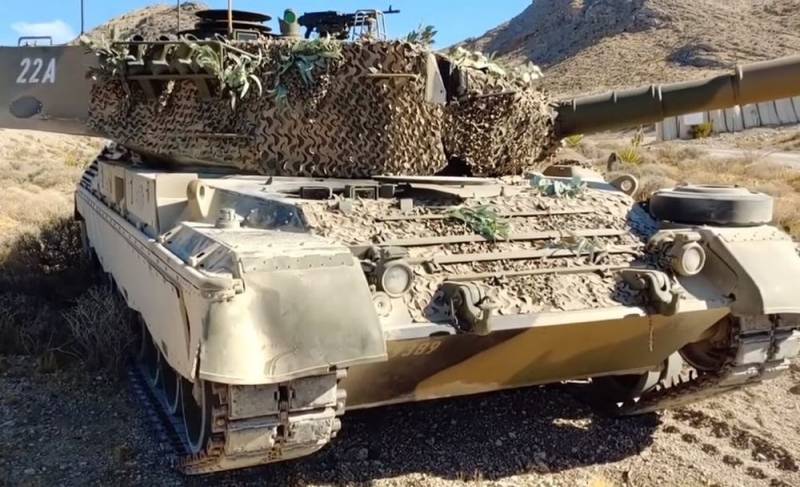 Thanks to the continued support of the West, Ukraine managed to accumulate reserves and launch a counteroffensive in the Kherson direction. The Armed Forces of Ukraine became more active at the end of August and are stubbornly probing the defense of the RF Armed Forces in different sectors of the front, regardless of losses in personnel and
technology
.
On September 3, the Rybar Telegram channel informed that its sources reported the appearance near the village of Andreevka in the Kherson region of a company of Leopard tanks of the second version, allegedly delivered from Spain.
Now they are in the bare steppe without the support of air defense systems in Sukhoi Headquarters in the zone of destruction of Russian artillery and aviation. The source corrects that we can talk about 2A6. Most likely, we are talking about the Spanish 2A4. A month and a half ago, they just lit up while loading in one of the ports of Europe
- says the publication.
It should be noted that no photo or video evidence was provided. Therefore, it remains to be seen whether such heavy combat vehicles were transferred by Spain or some other country to Ukraine at all, because without the consent of Germany this cannot be done, and Berlin promised Moscow that Kyiv would not have tanks of its development.
Note that in early June, the Spanish media announced that Madrid
going
to donate 40 Leopard 2A4 units out of 108 taken in 1995, first leased in XNUMX, and two decades later bought out from the FRG, to confront the Armed Forces of the Russian Federation as a gift to the Armed Forces of Ukraine. After that, the German media already said that Berlin was extremely annoyed by these gestures and would block the delivery if requested. As a result, the Spanish functionaries were forced to apologize to their German counterparts for the inconvenience caused by the resonance.