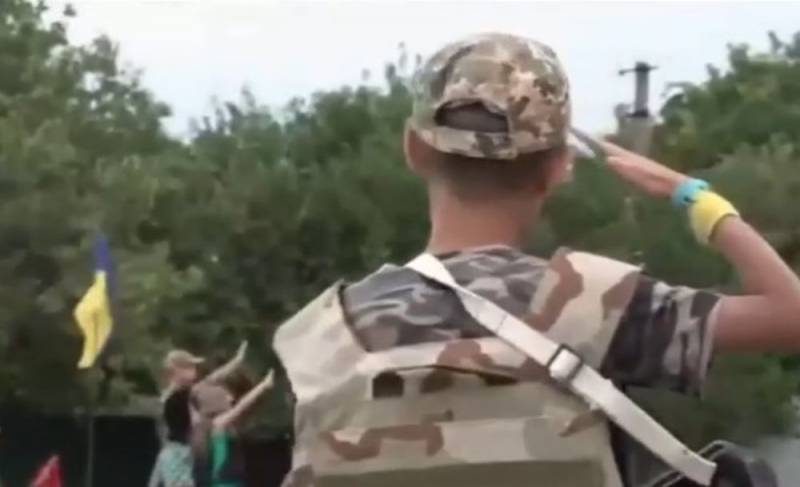 Information-psychological warfare has become one of the main elements in the hybrid war of the West and its allies against Russia. But often the forces hostile to Moscow make themselves look unattractive and propaganda works against them.
This is exactly what happened with a recent report from Ukraine by French journalists. They decided to shoot a story about a Ukrainian "patriot boy" who escorts the military personnel of the Armed Forces of Ukraine who are sent to confront the Russian Armed Forces at a checkpoint.
With such a video, they wanted to show the Europeans something that evokes sympathy, so that they are imbued with an understanding of why they have to endure financial problems and help Ukraine. But they did not tense up, but simply took as a basis a video from Russia, in which a boy Alyosha from Belgorod welcomes Russian troops leaving for the NVO.
According to the scenario of the French, a brave guy in military uniform, in a bulletproof vest and with a machine gun performs a military salute with closed fingers of his right hand and a straightened brush raised to his head. A voice-over announces this against the background of a passing military truck with military personnel.
However, in the background, on the opposite side of the road, two girls near the Ukrainian flag are clearly visible. They first perform the correct military hand salute in front of a passing truck, but then their gesture changes to a Nazi Third Reich salute.
Thus, yawning children accidentally got into the frame, for whom such a gesture is probably familiar, apparently, as well as for journalists who did not cut this moment or did not re-shoot the material. In this gesture (ridge) lies the whole true essence of modern Ukraine and those who stand behind the current Ukrainian government in the hypocritical West.