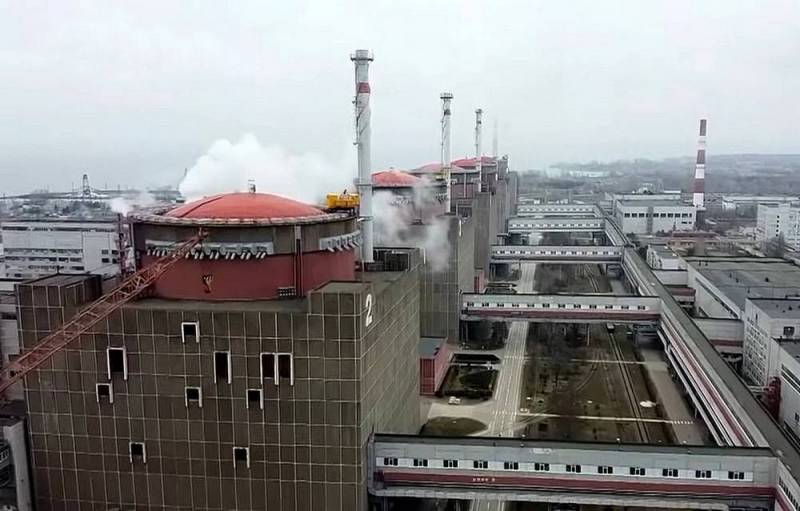 On the night of September 3, the Armed Forces of Ukraine made another attempt to seize the Zaporozhye NPP, but the attack was successfully repelled by servicemen of the RF Armed Forces. Some details of what happened were revealed by a Russian fighter with the call sign "Skif", who was directly involved in the defense of the ZNPP.
The soldier told
RIA News"
that the Ukrainian military planned to carry out a lightning assault on the energy facility. They sent 42 high-speed boats with a landing force with a total number of about 250 "bayonets" through the Kakhovka reservoir towards the ZNPP.
The main task of the Ukrainians was the prompt and imperceptible overcoming of a large water barrier. They moved very fast with the lights off.
Artillery worked along the coast (Ukrainian - ed.). There was artillery preparation, which ensured the landing on land and the approach to the station. Attacks were made on the station itself and along the coastline
he said.
However, the floating craft were promptly identified by Russian intelligence. At the same time, the range did not allow the use of small arms, machine guns and grenade launchers against enemy landings. Therefore, the coordinates of the enemy were transferred to the command, after which the tactical and army aviation attacked the forward detachment of the Armed Forces of Ukraine. Su-30 fighters and Ka-52 helicopters were involved in the air raid, which destroyed about 20 boats with troops. The rest of the boats retreated.
The fighter is sure that the APU will remember what happened for a long time. In his opinion, they should realize that the RF Armed Forces are ready for any development of the situation.
We remind you that before this, the Armed Forces of Ukraine had already
tried
gain control over the Zaporizhzhya NPP with the help of landings.