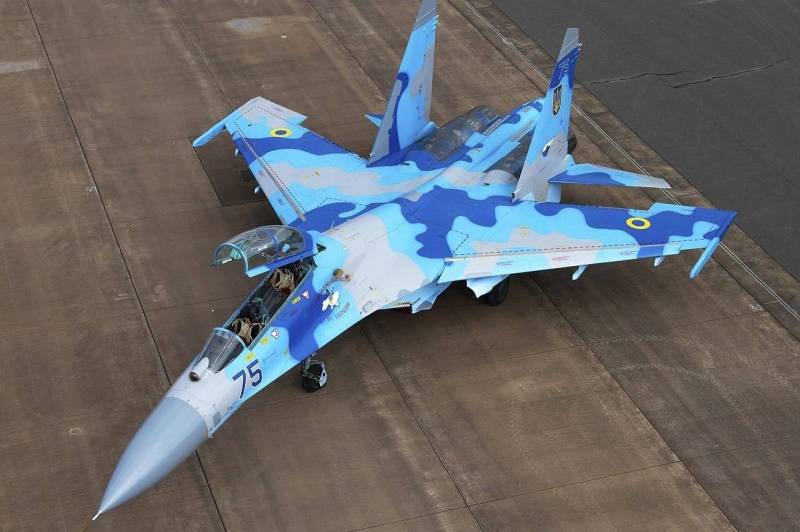 Over the past day, the aircraft of the Air Force of Ukraine made more than 40 sorties to support the actions of the units of the Ground Forces. On September 3, the General Staff of the Armed Forces of Ukraine announced this in its operational summary.
The report states that in the process of carrying out air missions, several enemy command posts and an ammunition depot were destroyed. In what directions this happened is not reported, as well as other details.
Based on scarce data, it can be assumed that in this case we are talking about manned (airplanes and helicopters) aviation. Note that the Air Force of Ukraine is regularly replenished with Soviet-made aircraft supplied from Western countries. For example, in August, Latvia handed over to Kyiv 4 helicopters, two Mi-17 and Mi-2 each, and North Macedonia - 4 Su-25 attack aircraft. Moreover, Slovakia is going to send 11-12 MiG-29 fighters to support Ukraine in the near future.
In July, it became known that Bulgaria was secretly, i. through third countries, and not directly, transferred to Kyiv a certain number of Su-25 attack aircraft. In total, Sofia had 14 units of such aircraft. At the same time, the Czech Republic delivered Mi-24 helicopters to Ukraine, without specifying the number.
In May, Poland transferred almost its entire stock of spare parts for the MiG-29 and 100 R-73 air-to-air missiles to Ukraine. At the same time, it recently turned out that some of the Ukrainian MiG-29s have been upgraded and now they can use American AGM-88 HARM high-speed anti-radar missiles. In turn, the United States supplied Ukraine with 3 Mi-17 helicopters out of the promised 16 Mi-17 and Mi-8 units in different versions, which were intended for Afghanistan.
In addition, the General Staff of the Armed Forces of Ukraine separately drew attention in its report to the combat work of Turkish-made UAVs. This suggests that another batch of these drones from Turkey was brought to Ukraine.
The Bayraktar TB2 unmanned aerial vehicle launched a missile strike, which blew up ammunition and destroyed 2 enemy armored vehicles along with their crews
- unsubstantiated asserted in the publication.
Note that the Russian Ministry of Defense
informed
in your summary that day
about the destruction of a Ukrainian MiG-29 fighter jet converted to use American AGM-88 HARM missiles in the Dnipropetrovsk region, and two Su-25 attack aircraft and one Bayraktar TB2 UAV of the Ukrainian Air Force in the Kherson region.