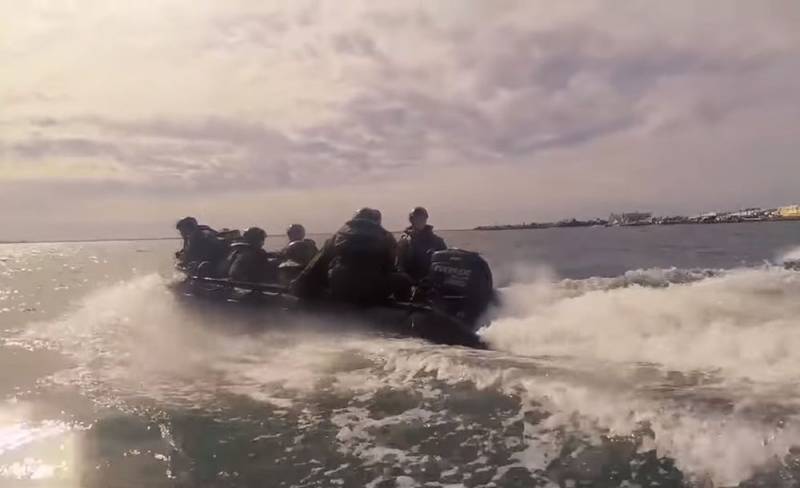 The Armed Forces of Ukraine do not stop shelling and attempts to regain control over the Zaporozhye nuclear power plant. Ukrainian troops again carried out an artillery raid and decided to land troops in the Energodar area, intending to cross the Kakhovka reservoir. This was announced late in the evening on September 2 in his Telegram channel by a member of the Russian CAA of the Zaporozhye region Vladimir Rogov.
At 23:29 Moscow time, the functionary wrote that over the past two hours there had been at least "four heavy arrivals" in the ZNPP area. At 23:58 Moscow time, Rogov informed that he had received information from fellow countrymen about the advance of two dozen high-speed boats with a large number of armed persons downstream of the Dnieper from the Kanevsky and Lysogorka regions.
Nazi devils are preparing another landing? It seems that the events of the first of September did not teach them anything!
- he added.
Three hours later, Rogov clarified that after receiving and confirming information about the movement of boats with armed persons to the area of ​​​​Vasilyevka, Dneprorudny and Energodar, the RF Armed Forces activated army aviation.
Helicopters Ka-52 worked. We are waiting for details from the Russian Ministry of Defense
he noted at 02:47 on the night of September 3.
In the morning, Rogov said in a comment
TASS
that the advance of high-speed boats with armed persons was thwarted.
We remind you that on September 1, the Armed Forces of Ukraine tried to cross the Kakhovka reservoir twice,
using
fast boats and self-propelled barges
landing
. Both times, Russian helicopters took to the air, and on land the "guests" were met by soldiers of the Russian Guard and the RF Armed Forces. Several Ukrainian officers, according to Rogov, were taken prisoner. At the same time, the IAEA mission safely reached the ZNPP and started its work, despite the provocations.