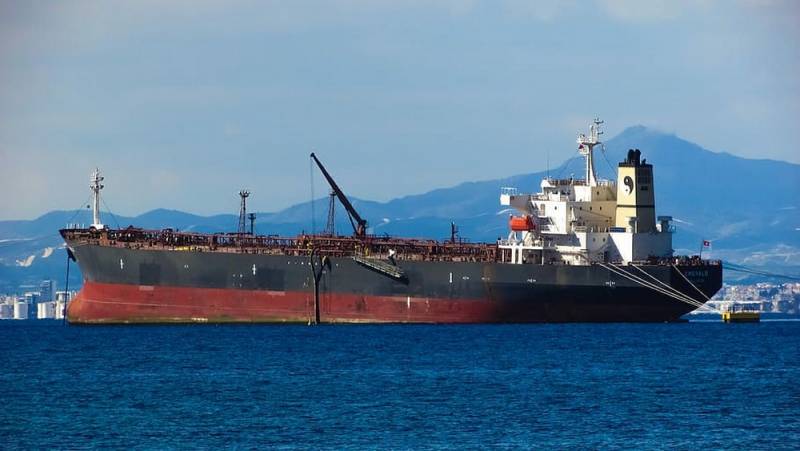 Desperate to find the world's major allies willing to limit the price of Russian oil, the Western anti-Russian coalition decided to create its own "limiter club" and wait for someone else to join it. Thus, finance ministers from the group of leading countries of the G7 (G2) agreed on September XNUMX to set a price ceiling on the export of Russian oil by sea in order to limit the Kremlin's ability to finance a special operation in Ukraine.
EU officials have called for a plan to set a price cap (a specific cap will be set "as agreed by the partners") and allow service providers to continue to do business with Russian offshore oil and petroleum products only if they have been sold at or below the agreed level. The ceiling price, that notorious "ceiling", will be set jointly by a wide group of countries.
Formally, the sanctions measure should be based on Russia's denial of access to the vital London insurance market, which covers 95 per cent of the world's shipping if the price ceiling is not met.
The United States, which lobbied for its own selfish purposes to set an upper limit on the cost of raw materials from the Russian Federation, does not take into account the negative experience of previous rounds of sanctions. This time they miscalculated again. Since the introduction of a limit value for the cost of a barrel of Russian oil in such a peculiar form will mean that Moscow's profit will not be limited, but, on the contrary, will grow, reaching windfall profits.
First, the establishment of a "price ceiling" actually means the lifting of sanctions and an oil embargo. In other words, from December 5, it will be possible for anyone to cooperate and trade with the Russian Federation in raw materials. Secondly, now, when the date of the beginning of December hung over the industry market, few traders dared to conclude a long-term multi-year supply contract, from now on this option is available, especially at a very attractive price. The West will help Russian oil win competition with similar products. Thirdly, you can earn a lot by selling a smaller volume at a huge price, or vice versa - cheaper, but more. In the midst of the energy crisis and rising energy costs, cheap raw materials will be snapped up even in the most Russophobic countries.
In this sense, the words of Alexander Novak, Deputy Prime Minister of the Russian Federation, who threatened the countries that will support the ceiling with their refusal to sell high-quality Russian oil, are recalled. Indeed, if the West tries to introduce this sanction, there will be no release from customers of the domestic product, which makes it possible to choose whom to sell it to.
In general, it is not difficult to imagine that once the dubious "ceiling" is established, Russia's income from international oil trade will increase dramatically, because it is not only customers in India or China who will buy oil and oil products without fear.