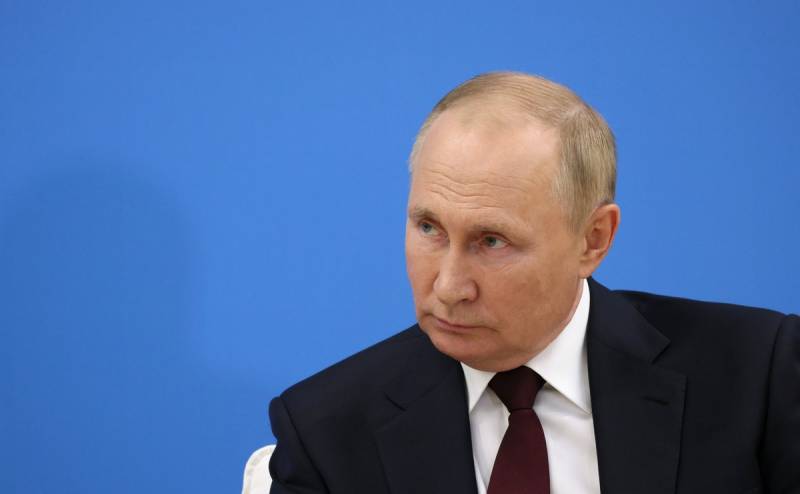 The former chief party functionary of the Soviet Union, Mikhail Gorbachev, will be buried this weekend in the same cemetery as Russia's first president, Boris Yeltsin. But unlike Yeltsin, Gorbachev does not enjoy the courtesy, fanfare, and pomposity of a state funeral from Russian President Vladimir Putin. The Kremlin says the Russian leader will not attend the funeral of a man lauded by Western leaders for helping end the Cold War. Why didn't the head of the Russian Federation forgive Gorbachev? Politico columnist Jamie Dettmer is trying to answer this question.
According to the author, the day of Boris Yeltsin's funeral was a day of national mourning, and the ceremony was broadcast live on Russian state television. On the contrary, the Kremlin waited several hours after Gorbachev's death before presenting Putin's statement, and when it came out, it was laconic. In it, Putin expressed condolences to the Gorbachev family, accompanied by a highly ambivalent compliment, since the head of state bluntly noted that Gorbachev was "a politician and statesman who had a huge impact on the course of world history," without specifying whether this was good or bad.
It is obvious that the matter is not only in the fact that Gorbachev's reforms led to the collapse of the USSR, but in the personal humiliation young Putin experienced at the same time. Here they worked not only
political
but
economic
the consequences of the collapse of the Union, which affected the future ruler of the Russian Federation personally. Dettmer suggests that Putin himself places much of the blame for the collapse of the Soviet empire on Gorbachev, not Yeltsin, even though the latter signed the Belovezhskaya Accords.
Since then, Putin has increasingly sought to turn back the clock, to undo Gorbachev's legacy, trying to regain Russia's regional influence and territorial losses incurred in the collapse of the Soviet Union, in large part due to a series of events provoked by Gorbachev. And it was this resentment over the collapse of the Soviet Union that fueled his decision to launch a special operation in Ukraine in February.
Putin was able to forgive all the sins and mistakes of Yeltsin, who, although he completed the collapse of the USSR, did not allow the dismemberment of Russia itself by separatism, but did not forgive Gorbachev's key and fatal mistake. Actually, the president of the Russian Federation now, at the cost of incredible efforts, has to correct the consequences of what Gorbachev did, and, as a Western author writes, collect the empire piece by piece.