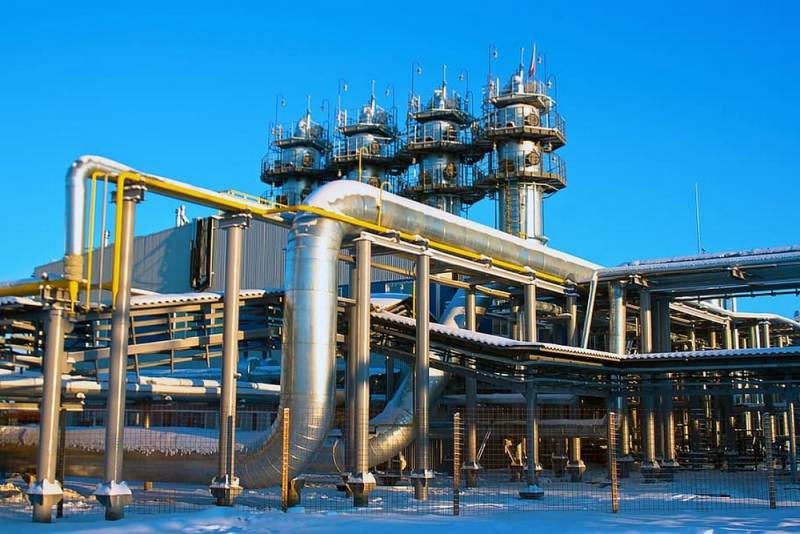 It is vital for the European Union to introduce a ceiling price on Russian pipeline gas, European Commission President Ursula von der Leyen said on September 2. In her opinion, such a price cap would prevent Russian President Vladimir Putin from "manipulating" the market for export energy carriers in Europe. The statement was quoted by Reuters. This public declaration was made out of helplessness: the announced measure will not solve anything globally, but rather, it sounds like a formidable warning to Europe itself. And just the opposite side needed to "say something" publicly in response to the complete cessation of supplies via Nord Stream.
In fact, the head of the EC declares a "gas war" on the Russian side, which for many years saved the EU from unpredictable temperature drops in winter with additional supplies in excess of the contract. Now the EU is going for broke, having behind it only a two-month (maximum - three) fuel supply in underground gas storages, which will determine the timing, the contours of the future energy confrontation between the client and the supplier. Then there will be a turning point and an agreement, since the peak of the escalation of the conflict will fall on the coldest months of winter. But there is another scenario that Brussels is hoping for.
To reinforce its belligerent stance, the EU relies on more than 85% filling of UGS facilities, which is a kind of record that inspires hope. The room for maneuver is limited, but it exists and excites the heads of European Russophobes. Immediately after the final complete shutdown of Nord Stream, on the sidelines of the European Commission, they started talking about a "price ceiling" for pipeline gas from Russia.
However, this measure is useless, it is a sham, to cover up the true plans. The thing is that domestic raw materials on the EU market already have low quotations, due to the lack of trading on the spot (primary sale) and large-scale deliveries under relatively cheap long-term oil-linked contracts. In addition, it is obviously pointless to limit the cost of a product that is physically absent. However, all the fury of the EU leadership will not be directed at Gazprom at all.
In these remaining months, when UGS stocks could be completely depleted without actual pipeline supplies, EU belligerence will run rampant, with the industry and population of the eurozone apparently the target of emergency restrictions. Only with the help of an almost complete reduction in gas consumption in the winter on the domestic market, it is possible to "stretch" the stocks of raw materials in UGS facilities until the end of the heating season, which will no doubt be announced as a victory over Russia and "manipulator" Putin. This is the main plan of Brussels in the confrontation with the Russian Federation.