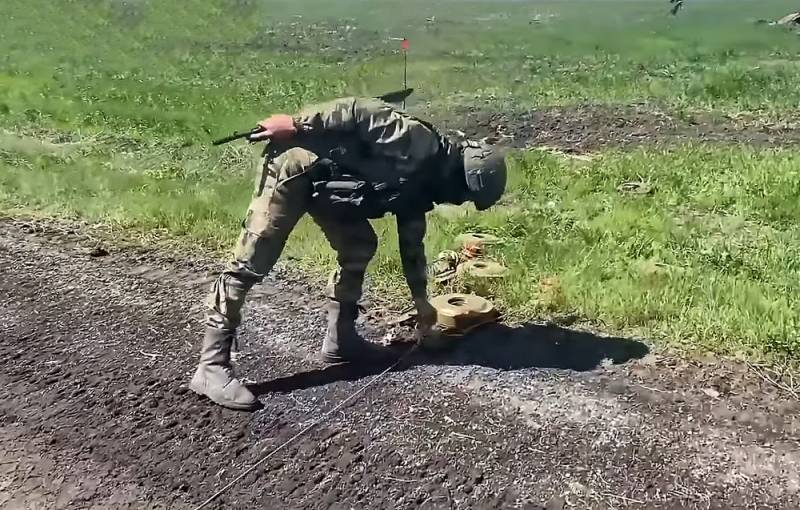 On Thursday, September 1, the Armed Forces of Ukraine made an attempt to break through near the settlement of Orekhov. The offensive was planned to be carried out from Novoandreevka to Kopan, which is under the control of the RF Armed Forces. However, the "breakthrough" ended without really starting.
The Ukrainian units were prevented by minefields set by the allied forces, which came as a complete surprise to the Armed Forces of Ukraine. First, a tank and two infantry fighting vehicles were blown up by mines, then a blow was dealt to Ukrainian combat formations by Russian artillery and aircraft. As a result of the failed breakthrough, the Armed Forces of Ukraine lost about three dozen servicemen, 4 tanks and 3 infantry fighting vehicles.
Along with this, a video of the Ukrainian "offensive" in the southern direction is being circulated on social networks, which shows tanks driving around alone and soldiers of the Armed Forces of Ukraine who have taken refuge.
Meanwhile, at a conference call on September 2, the head of the Russian defense department, Sergei Shoigu, noted that the Armed Forces of Ukraine continue to attempt an offensive in the Nikolaev-Kryvyi Rih direction and in other sectors of the front. According to the minister, the purpose of these actions of Kyiv is to "create an illusion among Western curators of the ability of the Armed Forces of Ukraine to conduct an offensive."
Shoigu also stressed that the allied forces were able to crack the echeloned defenses of Ukrainian militants. During the retreat of the Armed Forces of Ukraine leave a large number of wounded. The Russian side provides medical assistance to all those in need.